FBI Probing North Carolina Election Fraud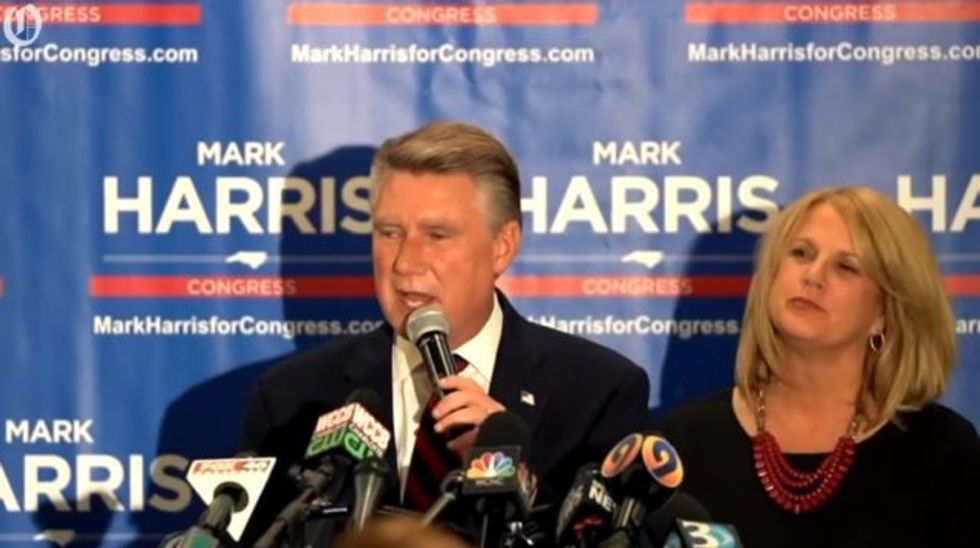 Reprinted with permission from Shareblue.
The FBI is now investigating possible election fraud by Republicans in North Carolina's 9th Congressional District.
Lorrin Freeman, the district attorney for Wake County, confirmed in a statement to CNN that the FBI has gotten involved.
State election officials also told the Washington Post that they have been working with the FBI, as well as the U.S. Attorney for the Eastern District of North Carolina, Robert Higdon.
Mark Harris, the Republican candidate in North Carolina's 9th Congressional District, had a slim lead over his Democratic opponent, Dan McCready. But the state election board declined to certify the result due to evidence of fraud, which included Harris winning a suspiciously high number of absentee ballot votes in at least one county.
Leslie McCrae Dowless, an operative hired by Harris' campaign, has been implicated in directing an operation to illegally "harvest" absentee ballots.
Dowless allegedly hired people to go door to door collecting real absentee ballots from real voters — but then either throwing those voters' ballots away if they were filled out for McCready, or improperly filling them out for Harris instead.
McCready has withdrawn the concession he offered Harris and is now preparing to run in a special election to determine the true victor in the race.
Republicans at both the national level and in the state have been under fire as details of the alleged scheme have emerged.
After years of promoting completely made-up stories about in-person voter fraud, Republicans suddenly can't be bothered to care about very real allegations of election fraud committed by their own party.
And now federal investigators are getting involved.
Published with permission of The American Independent.