FBI's Mar-a-Lago Inventory Shows 88 Empty Folders For Classified Documents
@DevilsTower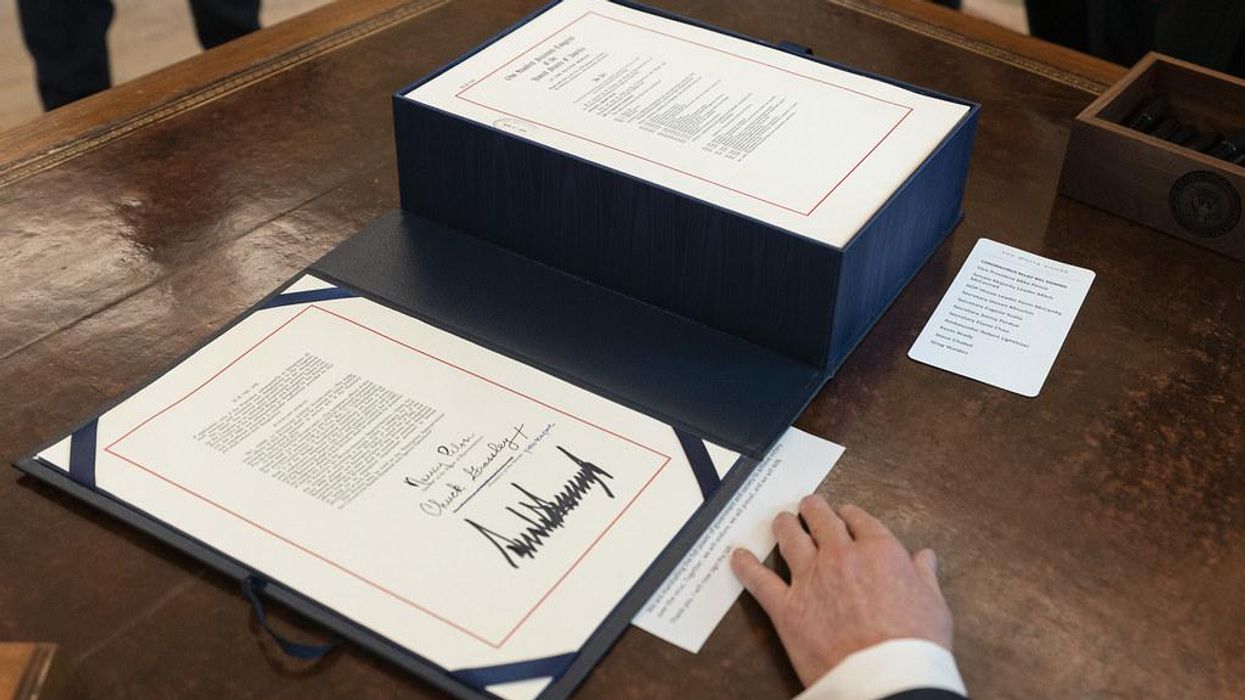 Image via Flickr|Trump White House Archives
On Friday, Judge Aileen Cannon unsealed the detailed inventory of materials that the FBI seized from Mar-a-Lago. When it comes to the classified documents themselves, there's not much new to learn here. The totals are the same as what we had already seen: 33 boxes containing over 100 documents carrying some form of classification. Unfortunately for those who are curious, there's nothing to be learned of the documents themselves except that some had markings for confidential, some were secret, and some were top secret. Unlike that now-iconic image of documents scattered on a eye-searing carpet, there are no details about what form of contents might have been in each document.
Also on the list are hundreds of photographs that the FBI recovered, likely because the White House Records Office had informed the National Archives that many photographs considered to be presidential records were missing. The same goes for many of the non-classified documents recovered.
But the most interesting thing about the inventory may be what wasn't there. As in, the inventory lists at least 46 "empty folders" carrying markings for classified documents, and another 42 empty folders with instructions that they be returned to a military aide.
It's absolutely possible that the contents of these folders were simply scattered among the boxes of documents that the FBI recovered, or were part of the folder given to agents on June 3, or were in the boxes handed to the National Archives back in January. After all, one of the things that has so concerned both the archives and the intelligence community is the utter disdain with which critical documents have been treated by Trump. From the information given, it's not possible to map these folders back to the precise level of classification given to the documents they once held.
Those January boxes contained classified materials filed haphazardly among magazines and newspaper clippings. The disorder and failure to properly restrict access to these documents was part of why the Archives immediately went on alert and considered going to the Department of Justice to let them know of the danger.
However, the idea that some or all of these folders may have contained classified documents or military information that is now missing in action seems all too possible.
Considering that the affidavit sworn out to obtain the search warrant indicated that the Department of Justice had evidence that some documents were "likely concealed and removed" the idea that Trump's files were full of empty folders for documents that could contain critical national security information is both frightening and infuriating.
Reprinted with permission from Daily Kos.