FBI Warned White House Of Rob Porter's Domestic Violence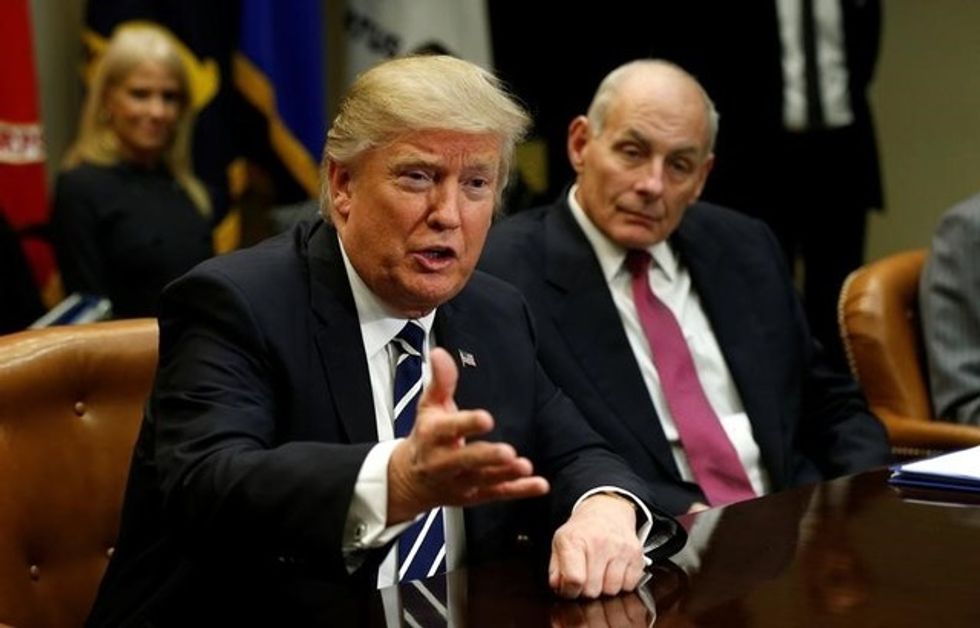 Reprinted with permission from AlterNet.
The White House scrambled months ago to respond when it was revealed that staff secretary Rob Porter had been denied a full security clearance because of allegations of abuse from his ex-wives. Eventually, after pictures of bruises Porter allegedly caused were published, he resigned his post on Feb. 7.
But a new letter from the FBI sent to the House Oversight Committee has thrown into question the White House's account of events.
According to the letter, made public by Rep. Elijah Cummings (D-MD), federal investigators warned the White House about "derogatory" information about Porter as early as March 2017, nearly a year before he was forced to resign. In July of that year, the bureau informed the White House it had completed the review of Porter, only to be asked by White House officials in August to re-interview Porter's wives and his girlfriend.
By November, the FBI submitted another completed review that contained "additional derogatory information."
In all that time, it appears the White House did little to address the fact that a man with credible accusations of abuse by multiple women was working in a key role.
John Kelly, who became White House chief of staff in July 2017, said he first learned of a "serious accusation" against Porter on Feb. 6, 2018.
But given that the White House was specifically asking for Porter's ex-wives and girlfriend to be interviewed in August, according to the FBI, and then received a completed report from the FBI in November, it's very hard to believe that the chief of staff didn't know or shouldn't have known about the repugnant allegations that eventually forced the staff secretary to resign.
Cody Fenwick is a reporter and editor. Follow him on Twitter @codytfenwick.