Fearful Trump Flips Out Over Potential Cohen Flip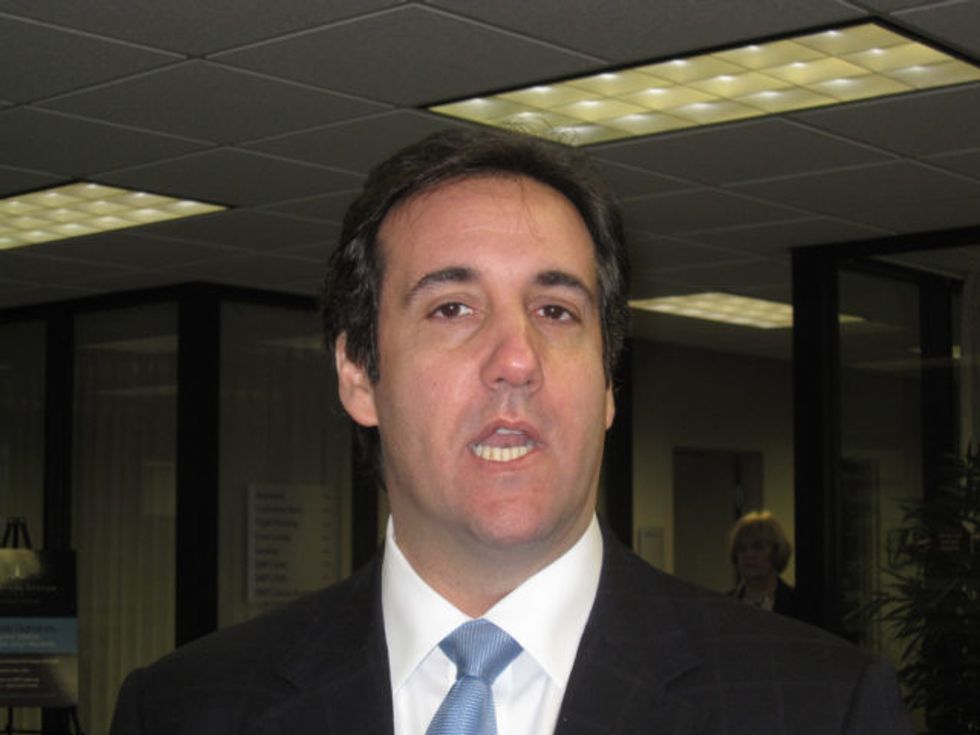 Reprinted with permission from Shareblue.com
In a panicked Twitter tirade Saturday morning, Trump publicly admitted his fear that his personal fixer Michael Cohen is revealing his secrets to federal investigators.
Trump could've asserted that he had done nothing wrong that would be of interest to the investigation of his presidential campaign. Instead, he attacked New York Times reporter Maggie Haberman.
He whined that the Times and Haberman are "going out of their way to destroy Michael Cohen and his relationship with me in the hope that he will 'flip.'" He added, "Most people will flip if the Government lets them out of trouble, even if it means lying or making up stories."
Finishing his tirade, Trump wrote, "I don't see Michael doing that despite the horrible Witch Hunt and the dishonest media!"
With this tantrum, Trump essentially conceded there is something that Cohen knows as a result of his relationship with Trump that is of interest to special counsel Robert Mueller. Trump then asserted in his tweet, which will be seen around the world, that if Cohen does speak he's simply lying.
The entire thread effectively embraces guilt.
The recent FBI raid on Cohen's offices and residence is weighing heavily on the minds of Trump's inner circle. They've voiced their concerns to the press that Cohen could expose Trump's innermost secrets if he believes he could be subject to criminal charges.
The Times story that appeared to launch Trump's latest round of tweets notes: "Mr. Trump's lawyers and advisers have become resigned to the strong possibility that Mr. Cohen, who has a wife and two children and faces the prospect of devastating legal fees, if not criminal charges, could end up cooperating with federal officials who are investigating him for activity that could relate, at least in part, to work he did for Mr. Trump."
Former Trump aide Sam Nunberg told the Times, "Michael now holds the leverage over Trump."
Cohen arranged the pre-election payoff that bought the silence of porn star Stormy Daniels, who had an affair with Trump. He has been at Trump's side for years and has bullied and intimidated those who sought to reveal unsavory stories about Trump.
Trump recently pardoned perjurer Scooter Libby, which sent a signal to his henchman facing federal prosecution that he could do the same for them. In exchange, they simply would have to continue covering for them.
The latest in what has now becoming a rolling disaster of social media meltdowns shows Trump worried that those closest to him are speaking up and revealing his secrets to prosecutors. Trump does not even bother to deny that there is nothing to reveal, but instead is furiously lashing out at The Times.
But even that avenue of attack is phony. Trump has a long and well-documented history of interaction with Haberman and The Times.
The artificial world he has created is crashing down around him. And his instinct is to spew lies and panic while everyone is watching.