Fearing Midterm Wipeout, Trump Is Blaming…Russia?
@KailiJoy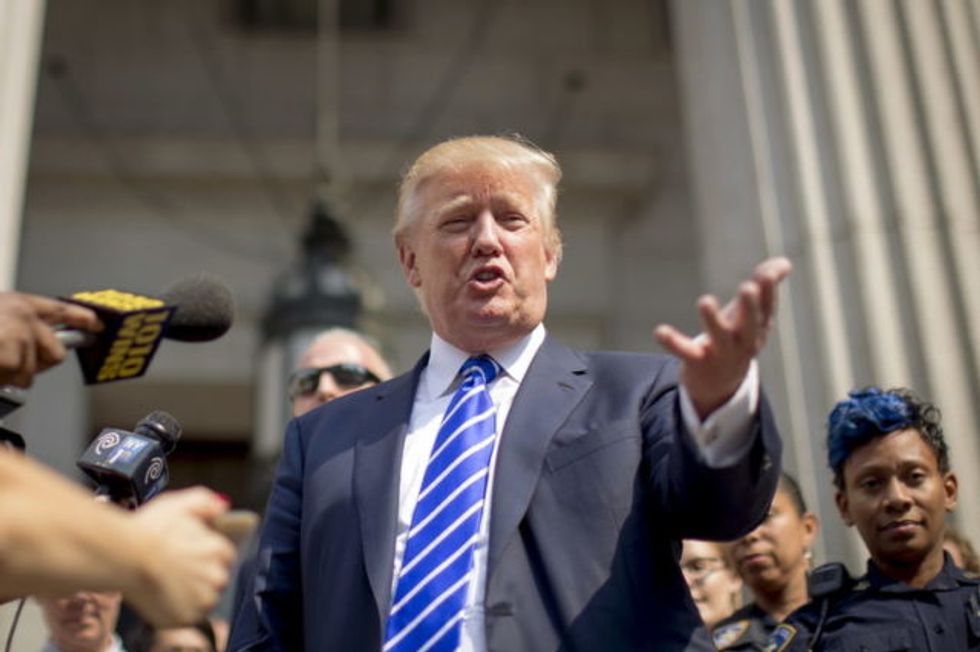 Reprinted with permission from Shareblue.
Trump has never before been worried about Russia. And he certainly has never worried about Russia's interference in our elections.
But now, all of a sudden, he is concerned. In fact, he's "very concerned."
"I'm very concerned that Russia will be fighting very hard to have an impact on the upcoming Election," he tweeted Tuesday. "Based on the fact that no President has been tougher on Russia than me, they will be pushing very hard for the Democrats. They definitely don't want Trump!"
Trump's newfound concern about Russia's election meddling is literally incredible.
First, Sarah Huckabee Sanders announced just last week that Trump intends to invite Putin to the White House this fall for yet another summit Trump is very much looking forward to.
If he's so "very concerned" that Russia is trying to meddle in the upcoming election against Trump — whose name is not actually on the ticket — why invite an adversary to the White House?
Second, just last week, House Republicans voted down a measure to further protect the U.S. election system. Trump certainly didn't encourage them to support it, and he didn't tweet-rage at them when they blocked it.
If he's so concerned about Russia's election meddling, why doesn't he want Congress to take every precaution available to protect against it?
Third, come ON. Just come ON. Putin has been getting everything he wanted out of Trump since day one of his time in office. Trump continues to defend Putin, while attacking U.S. intelligence and law enforcement.
He dragged his feet on imposing sanctions against Russia — sanctions that the U.S. Congress passed almost unanimously. He has never said a harsh word about the country or its leader.
He even publicly entertained Putin's outrageous idea of handing over top U.S. diplomats to Russia for interrogation.
It's simply implausible that Trump is suddenly willing to accept the conclusion of the U.S. intelligence community that Russia did interfere in the 2016 election — specifically to help Trump — and that it is intent on doing so again.
What is far more plausible is that someone showed Trump the bad news about the upcoming election in November. And the bad news is that Republicans are likely facing a massive wipeout in the midterms, in which they are predicted to lose control of the House and quite possibly the Senate.
For Trump, who has been busily endorsing candidates and holding rallies and trying very much to make the midterms about him, nothing could be worse than a humiliating, widespread defeat in November. So now he's making up excuses.
And what better excuse than to suggest that if Republicans do lose in November, as they are predicted to do, it must have been Russia — certainly not the American electorate — that made it so.
Published with permission of The American Independent.