Fed Proposes Higher Capital Rule For Largest Banks
@AFP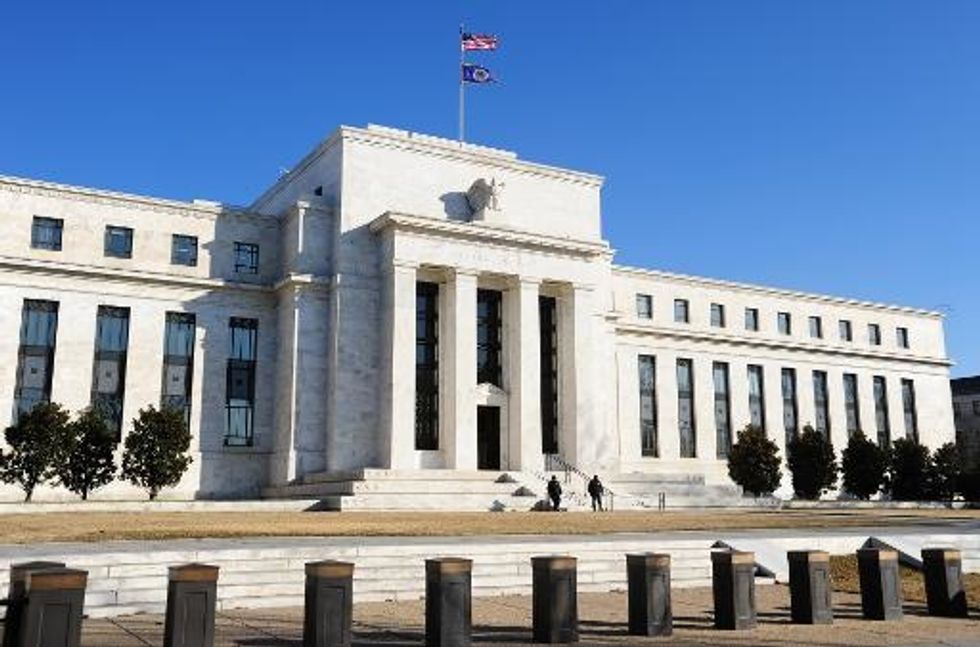 Washington (AFP) — U.S. regulators plan to raise capital requirements for the largest banks above global standards to ensure they do not place the financial system at risk, a top central banker said Tuesday.
Daniel Tarullo, a member of the Federal Reserve board of governors, said it would set a capital surcharge for so-called too-big-to-fail banks which rely too much on short-term funding.
The surcharge would be more stringent than the capital standards already agreed internationally for "global systemically important banks" which, if they faltered, could damage the financial system.
"Reliance on this type of funding can leave firms vulnerable to runs that threaten the firm's solvency and impose externalities on the broader financial system," Tarullo told the U.S. Senate banking committee.
Tarullo said the proposed surcharge goes beyond that decided by the Basel Committee on Banking Supervision, the international body which has sought to toughen bank capital standards worldwide.
"The financial crisis made clear that policymakers must devote significant attention to the potential threat to financial stability posed by our most systemic financial firms," Tarullo said.
The tougher surcharge is "designed to reduce the probability of failure of a GSIB to levels that are meaningfully below those for less systemically important firms."
He said regulators hope the new measure will discourage banks from relying on short-term capital for funding and generally to establish a more solid, less risky capital footprint, such as boosting more stable shareholder funds.
The measure could raise costs especially for JPMorgan Chase and Goldman Sachs, both of which rely more on short-term funding for capital needs than others.
Last week the Federal Reserve set new general capital surcharges for the largest banks — those with more than $250 billion in consolidated assets — based on the Basel standards but with some more stringent aspects and an accelerated implementation timeline.
Banks with more than $50 billion in assets were given a somewhat lower capital surcharge.
AFP Photo/Karen Bleier
Interested in more economic and national news? Sign up for our daily email newsletter!