Fed Rejects 5 Banks' Capital Plans, Including Citigroup
@AFP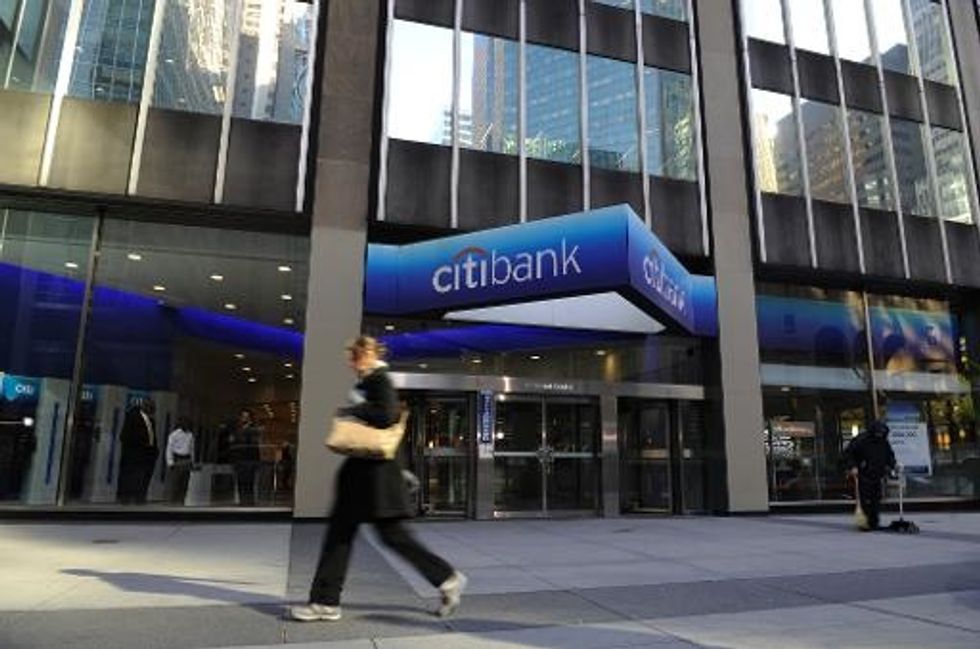 Washington (AFP) – The Federal Reserve approved the capital plans of 25 major U.S. banks after stress tests Wednesday, but turned down those of five others, including Citigroup's.
The Fed said four of the five — Citi, HSBC North America, RBS Citizens Financial and Santander Holdings USA — had "qualitative" shortfalls in their capital foundations, while the fifth, Zions Bancorp, had failed the stress test with its basic capital ratio falling under the minimum.
The objection means the five cannot move ahead with any increase in capital distributions — dividend payments, share buybacks and other moves — without strengthening their capital foundations to Fed standards.
These bank holding companies (BHCs) "are not permitted to implement their requested plans for increased capital distributions," the Fed said.
They "are required to resubmit their capital plans to the Federal Reserve following substantial remediation of the issues that led to the objections."
But the Fed said the five are permitted to continue with existing capital distribution programs.
Of the five, Zions Bancorp was the only one to fail a stress test — an examination to see how it would hold up under a severe economic crisis.
As announced last week, its basic capital strength fell below the five percent threshold in the test.
AFP Photo/Emmanuel Dunand