Fed Says Economy Improving; September Rate Hike In View
@reuters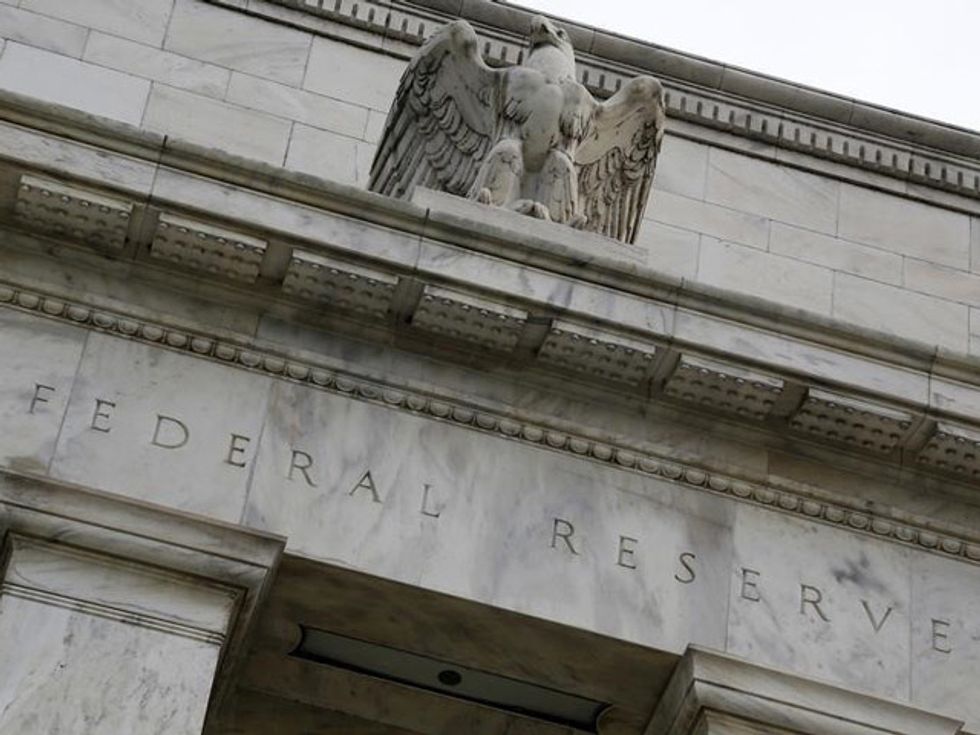 By Howard Schneider and Michael Flaherty
WASHINGTON (Reuters) — The U.S. economy and job market continue to strengthen, the Federal Reserve said on Wednesday, leaving the door open for a possible interest rate hike when central bank policymakers next meet in September.
Following their latest two-day policy meeting, Fed officials said they felt the economy had overcome a first-quarter slowdown and was "expanding moderately" despite a downturn in the energy sector and headwinds from overseas.
They nodded in particular to the "solid job gains" seen in recent months.
"On balance, a range of labor market indicators suggest that underutilization of labor resources has diminished since early this year," the Fed said in a policy statement that kept rates unchanged.
That language and other small changes in the statement mark an upgrade in the central bank's view of labor conditions since its last policy meeting in June, when it said labor slack had "diminished somewhat."
The Fed also said it now only needs to see "some" more improvement in the labor market, a qualification that analysts said strongly suggested it believes the recent solid U.S. job gains will continue.
"They slightly lowered the hurdle for a rate hike by adding the word 'some' to their conditions required for further improvement in the labor market," said Shyam Rajan, head of U.S. interest rate strategy at Bank of America Merrill Lynch.
Although the Fed may have ramped up expectations of a rate hike in September, it didn't give a clear signal of its plans. Besides the additional improvement on the labor front, it said it also needed to be more confident that low inflation will rise to the 2 percent medium-term target.
U.S. Treasury prices were largely unchanged after the Fed statement. U.S. stocks rose and the dollar was stronger against a basket of currencies.
'BABY STEPS'
The Fed's policy statement also retained language saying that risks are "nearly balanced," suggesting it is still more concerned about a new economic downturn rather than of rapidly rising inflation.
Central bank officials and market analysts have been waiting to see if weak economic growth in the first part of the year signaled the beginning of the end of an expansion, or merely a pause.
The verdict now seems firm.
"The Fed is taking baby steps towards a rate hike. Enough improvements have been made in the labor market that the Fed only needs a little more confirming evidence to say it is time," said Brian Jacobsen, chief portfolio strategist at Wells Fargo Funds Management.
Most economists forecast that U.S. economic growth will pick up after a lackluster first half and that the Fed will begin tightening monetary policy in September, according to a Reuters poll published last week.
And Wall Street's top banks still target September as the most likely time for an initial Fed rate hike, according to another Reuters poll published earlier this month.
With no meeting scheduled in August, the Fed will have two months of data to analyze before deciding whether to hike rates for the first time since 2006.
There were no dissents in the Fed statement on Wednesday.
(Editing by David Chance and Paul Simao)
Photo: An eagle tops the U.S. Federal Reserve building's facade in Washington, July 31, 2013. (REUTERS/Jonathan Ernst)