Federal Deficit Lowest Since Great Recession Amid Solid Economic Growth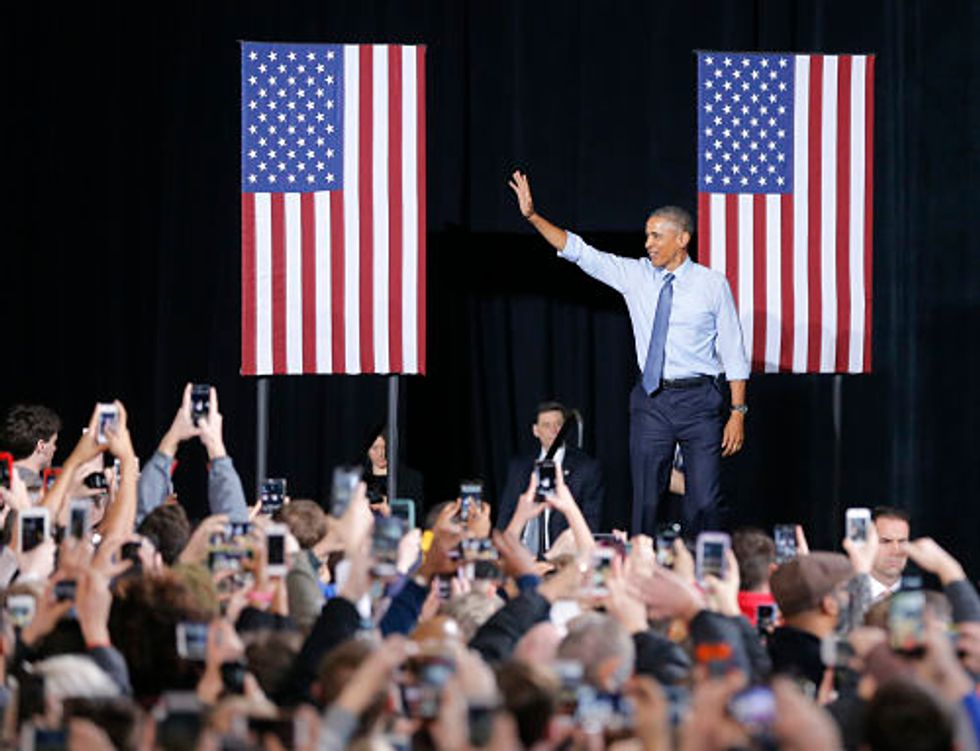 By Lisa Mascaro, Tribune Washington Bureau (TNS)
WASHINGTON — Echoing other upbeat forecasts, a new report Monday said the federal deficit is on track to hit its lowest level in years as economic growth continues at a solid pace for fiscal 2016.
The nonpartisan Congressional Budget Office warned, however, that by 2018, deficits will begin rising again, pushing the total debt load to troubling new heights. By the end of this fiscal year, federal debt as a share of GDP will be 74 percent, more than at any time since 1950.
The updated budget outlook arrives as President Barack Obama and congressional Republicans are about to square off for a fiscal battle that will outline the parties' competing visions for improving the nation's economy.
The president has proposed an ambitious and progressive domestic agenda — which he dubbed "middle-class economics" — that will likely be reflected in his 2016 budget blueprint due out next week.
Obama's approach mixes tax hikes on wealthier Americans and corporations, particularly on capital gains, with expanded government aid for those in the lower brackets to attend college and afford child care.
The White House's approach is likely to run into the buzzsaw of opposition from the Republican-led Congress, which prefers a more traditional supply-side agenda.
Republicans in the House and Senate are likely to present a budget of tax cuts for top earners and corporations, as well as lower rates for others, in hopes of spurring economic growth and job creation.
Their budget is expected to achieve the conservative goal of balance in ten years — a result that will require steep austerity cuts to government safety net programs.
The CBO revised its growth estimate down slightly, from 2.7 percent over the next several years, to 2.5 percent, even as it said economic activity will expand at a "solid pace."
Lower gas prices and higher wages, the report said, will boost consumer spending and business investment in the near future.
The long-term outlook, though, remains troubled. At $467 billion this fiscal year, the deficit will hit its lowest level since 2007, after having peaked during the Great Recession.
Photo: President Barack Obama is greeted by an energized crowd before speaking at Anschutz Sports Pavillion at the University of Kansas on Thursday, Jan. 22, 2015 in Lawrence, Kan. Obama was promoting his middle class economic agenda he outlined in his State of the State speech earlier this week. (Travis Heying/Wichita Eagle/TNS)