Federal Judge Blocks Construction Of Keystone XL Pipeline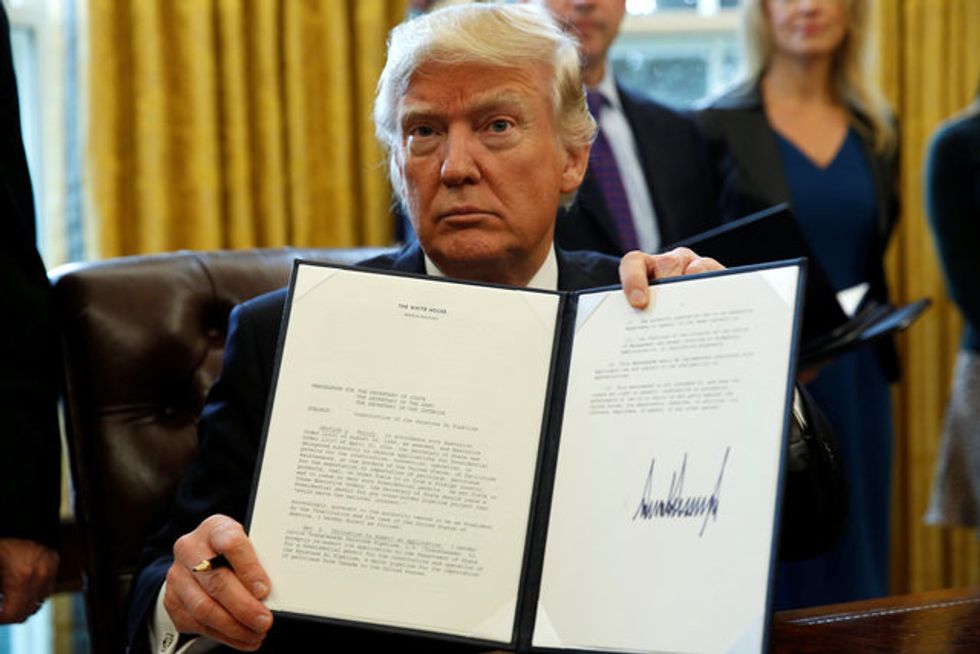 A federal judge in Montana blocked construction of the Keystone XL pipeline late on Thursday evening, ruling that the Trump administration's decision lacked a "reasoned" explanation for allowing the controversial project, which would transport tar sands crude from Canada to Texas Gulf Coast refineries.
Judge Brian Morris wrote that Trump's State Department ignored climate change concerns to advance the president's wish to build the pipeline. By ignoring "facts" about climate and other concerns and using "outdated" or false information, its actions violated the Administrative Procedure Act, he said.
For Trump the ruling represents a major defeat of his anti-environmental agenda and his rollback of Obama administration initiatives. Last January, only two days after his inauguration, he signed an executive order reversing Obama on the Keystone XL pipeline and the Dakota Access pipeline.
The judge's decision will not permanently block a permit, but forces the administration to restart the review process with greater attention to climate, Native American cultural impacts, and endangered species.
IMAGE: President Trump displays a signed executive order to advance construction of the Keystone XL pipeline at the White House in Washington January 24, 2017. REUTERS/Kevin Lamarque