Federal Judge Strikes Down Pennsylvania Ban On Same-Sex Marriage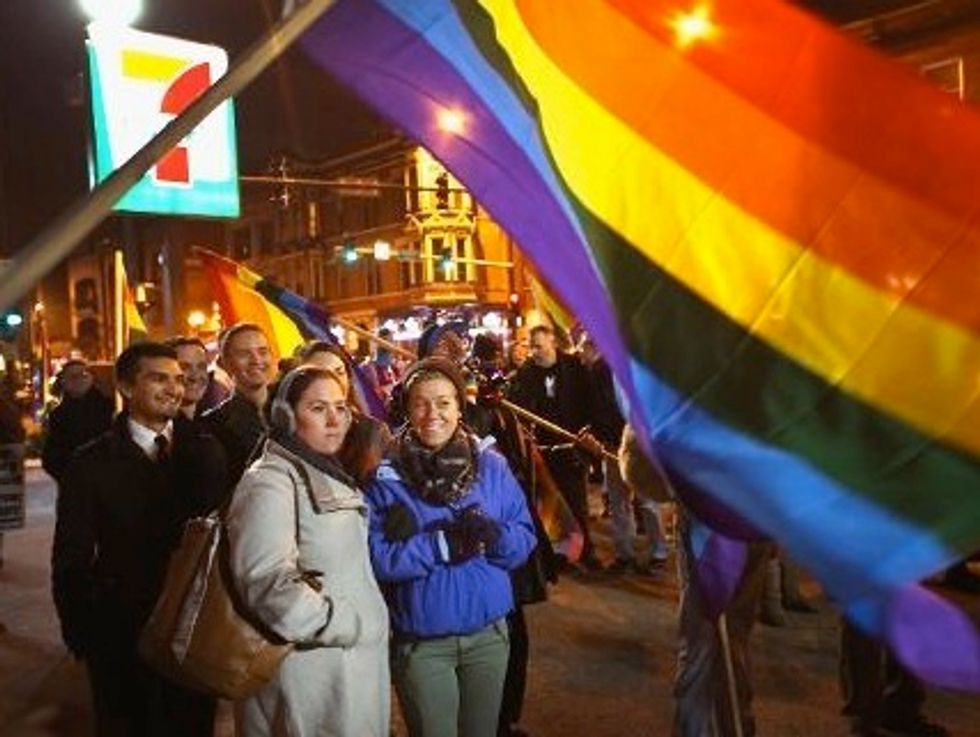 By Michael Muskal, Los Angeles Times
Pennsylvania's ban on same-sex marriages was toppled Tuesday in a federal ruling that is the latest in a string of victories for gay rights advocates since the U.S. Supreme Court issued its landmark ruling overturning parts of the federal Defense of Marriage Act last year.
U.S. District Judge John Jones III, sitting in Harrisburg, Pa., ruled that the state's 1996 ban on same-sex marriage was unconstitutional. The action means that all nine Northeast states have legalized same-sex marriage.
"We now join the twelve federal district courts across the country which, when confronted with these inequities in their own states, have concluded that all couples deserve equal dignity in the realm of civil marriage," Jones wrote in his 41-page decision.
In his ruling, Jones used much of the same reasoning that has marked similar suits across the nation. Barring same-sex marriage violates the equal protection clause of the U.S. Constitution, the jurist held, also citing the Supreme Court's actions.
The ruling is a victory for the 11 couples, a widow and one of the couples' two teenage daughters who filed the suit challenging the law. Gov. Tom Corbett's office had defended the law after Attorney General Kathleen Kane called it unconstitutional and refused to defend it. Jones called the plaintiffs courageous.
Corbett's office had no immediate comment, but the ruling is expected to be appealed.
"Today's win in Pennsylvania finally brings the freedom to marry to the entire Northeast," Evan Wolfson, president of Freedom to Marry, a group backing same-sex marriage, said in a statement emailed to reporters. "Loving and committed couples and their families in the nation's sixth largest state will be able to share in the joy, security and dignity that come with the freedom to marry. The stone that was once left out has become the keystone, and now it's time to finish the job nationwide."
The U.S. Supreme Court last summer struck down parts of the Federal Defense of Marriage Act, opening up the courts to a variety of legislation on same-sex marriage. So far, 18 states and the District of Columbia completely recognize and all same-sex marriage, but another half dozen states have initial rulings that have been stayed while on appeal.
AFP Photo/Scott Olson