Federal Prosecutors Charge Former Trump Attorney In Corruption Bust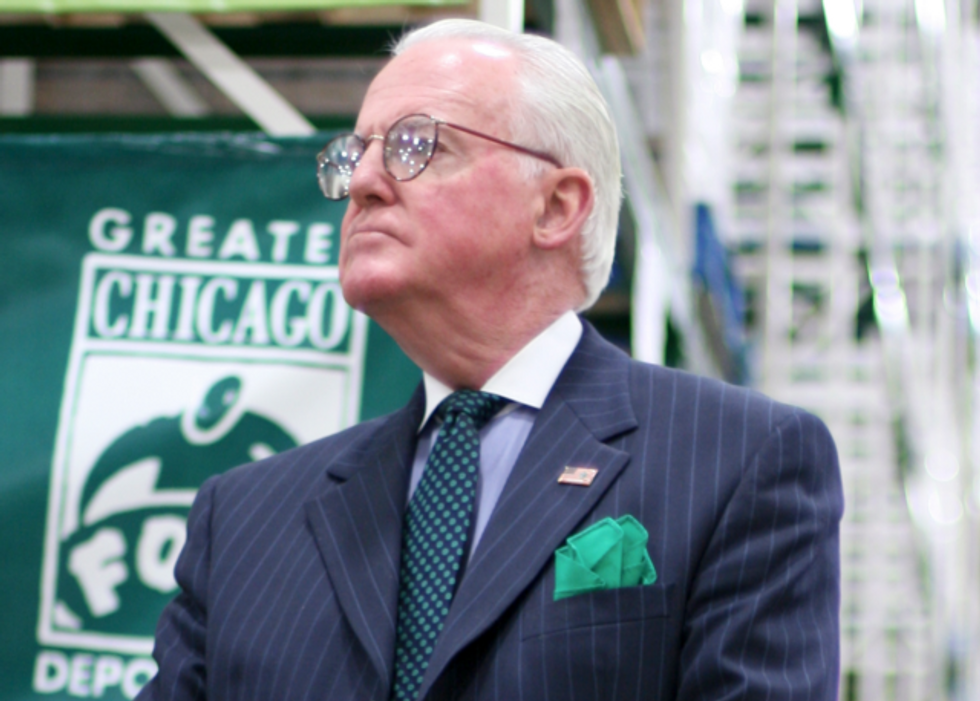 Reprinted with permission from AlterNet.
When the FBI raided the offices of a lawyer who formerly worked for the Trump Organization, observers were immediately curious to learn more details about what drove investigators to pursue this lead.
Now we know: Federal prosecutors unsealed a criminal complaint Thursday against the lawyer, Ed Burke, who has been a long-serving alderman in Chicago City Hall. He is being charged with attempted extortion. The unsealed criminal complaint says he tried to use his position in city government to push business toward his law firm.
His law firm, Klafter & Burke, used to perform legal tax services for the Trump Organization.
"The case outlined by federal prosecutors in the charges against Alderman Ed Burke is strong," noted former federal prosecutor Renato Mariotti. "The calls between Burke and the alleged victims, and other calls intercepted by the FBI via wiretap, really make the case."
You can read the whole criminal complaint here.
Because of Burke's connection to Trump, the case his drawn outsized attention. However, while the case builds upon the mountain of evidence that Trump has long consorted with shady figures who don't mind skirting the law, it's far from clear the case will have any direct tie-in to the president or his myriad legal troubles.
"The charges are unrelated to Trump and the only way this could impact him legally is if Burke flipped and offered information on Trump's businesses," said Mariotti. "That would be complicated by privilege issues given that Burke was the Trump Organization's attorney."