Federal Prosecutors Focus On Trump Org Executives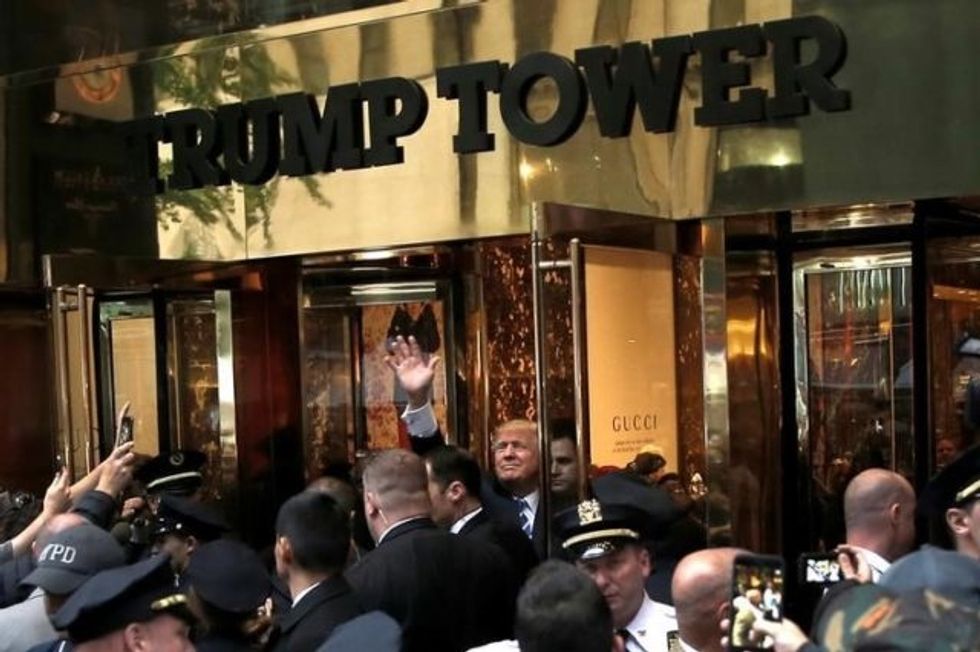 Reprinted with permission from AlterNet.
Top executives at the Trump Organization, the umbrella entity of all the bodies that comprise President Donald Trump's business empire, are being scrutinized by federal prosecutors in Manhattan for potential involvement in campaign finance violations, according to a new report in Bloomberg.
The inquiry arose, according to the report, out of the charges Trump's former lawyer Michael Cohen pleaded guilty to last month. Cohen acknowledged that he help make two hush money payments regarding women who say they had affairs with Trump in the days before the election, amounting to an illegal campaign contribution. He also said he was paid back by the Trump Organization, which raises additional legal questions.
The report notes that the prosecutors are working on a "parallel track" from special counsel Robert Mueller's Russia investigation, which initially drudged up the case against Cohen. That case also involved bank and tax fraud.
Bloomberg reports:
The Trump Organization is a stable of private companies heavily invested in real estate that's been run by the president's sons, Donald Trump Jr. and Eric Trump, since he took office.

Central to the inquiry will be longtime Chief Financial Officer Allen Weisselberg, who has already provided narrow cooperation with authorities over Cohen's activities and hush agreements, according to the person. It's not clear whether Weisselberg is a focus of the continuing inquiry.

Weisselberg didn't respond to emails and phones calls seeking comment.

Last month, prosecutors said in indicting Cohen that two Trump company executives — one of whom is believed to be Weisselberg — approved the improper payments to Cohen in violation of campaign-finance laws. Investigators are looking at those people and others who may have been aware of the activities, according to the person.
This investigation is only one of many surrounding the president, his aides and his family. The New York attorney general has brought a civil case against the family's charity, the Trump Foundation, which may lead to criminal charges. Trump's former campaign manager, Paul Manafort, has already been charged on eight counts of bank and tax fraud, and he is set to go to trial for additional charges this month.
Cody Fenwick is a reporter and editor. Follow him on Twitter @codytfenwick.