Feds Indict Charlottesville Suspect In Hate Crimes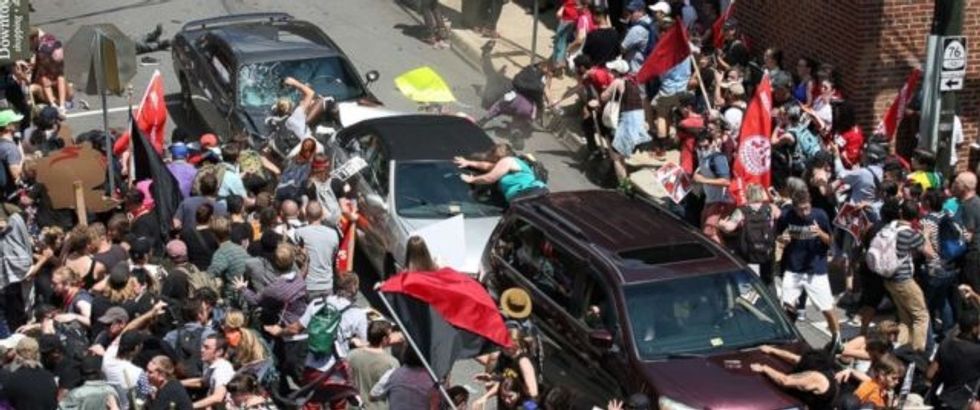 Reprinted with permission from AlterNet.
James Fields, suspected in the death of the woman who was fatally struck by a vehicle last year outside the white supremacist rally in Charlottesville, was indicted on Wednesday in Virginia for federal hate crime charges.
The 32-year-old victim was Heather Heyer. Her killing resulted in a first-degree murder charge for Fields, who also faces a slew of other hate crimes charges.
Attorney General Jeff Sessions, long viewed as an opponent to civil rights, said in a statement, "Today's indictment should send a clear message to every would-be criminal in America that we aggressively prosecute violent crimes of hate that threaten the core principles of our nation."
Chris Sosa is the Senior Editor at AlterNet. His work also appears in Mic, Salon, Care2, Huffington Post, and other publications. Follow him on Twitter @ChrisSosa.