Feds Probing Giuliani On Possible Lobbying, Campaign Violations
@Snipy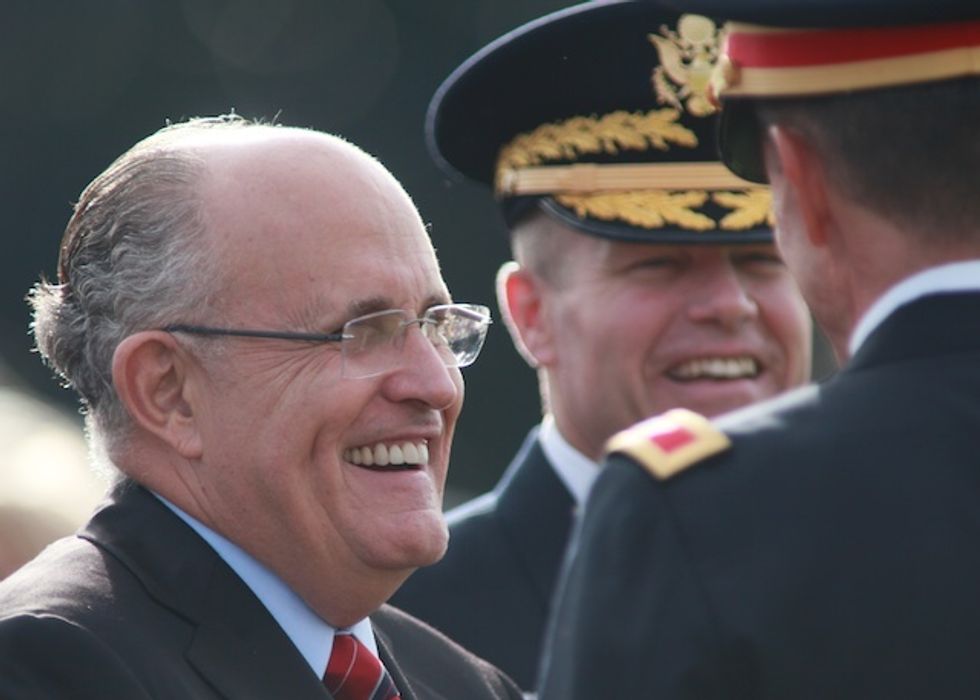 Rudy Giuliani is reportedly under investigation. Again.
This time, according to Bloomberg News, it's for alleged campaign finance violations, a failure to register as a foreign agent, and possibly for bribing foreign officials.
This round of investigations may be separate from the Southern District of New York's (SDNY) investigation into his Ukraine dealings, which also spawned an investigation by three different congressional committees. In that instance, prosecutors want to know if Giuliani broke any lobbying laws. They also are looking into whether he committed any crime in trying to force the former U.S. ambassador to Ukraine, Marie Yovanovitch, out of her post.
Additionally, Bloomberg reports that federal prosecutors are looking into a conspiracy charge. One official also indicated that Giuliani's activities "raise counterintelligence concerns as well" but that those things wouldn't likely result in a criminal charge.
It's unclear from Bloomberg's reporting whether this latest round of potential charges is from the previously-reported investigation or whether the SDNY has two files open on Giuliani.
As a result of the probes into his behavior, Giuliani has been forced in recent weeks to assemble a legal team to represent him. The New York Times reported, however, that, despite having a "wide range of close associates — including former prosecutors and judges — who could have taken him on as a client," Giuliani has struggled to convince several prominent law firms and high-powered attorneys to work with him.
"[A]t least four prominent attorneys declined for various reasons, according to people familiar with the matter," the Times reported earlier this month. "…Mr. Giuliani's connection to Mr. Trump, his unpredictability and his recent history of outbursts in his frequent television appearances could make him a challenging client. Lawyers who are solo practitioners were concerned that Mr. Giuliani, who is known to have difficulty delegating, would try to manage his own case, according to a person close to Mr. Giuliani."
Giuliani was left to hire a person who had once been his intern when Giuliani was U.S. attorney. That lawyer, Mark Costello, also came close to representing Michael Cohen.
Cohen, Trump's previous personal attorney, is currently serving prison time for campaign finance violations.
Published with permission of The American Independent.