Feinstein Urges Delay After New Sexual Misconduct Allegation Against Kavanaugh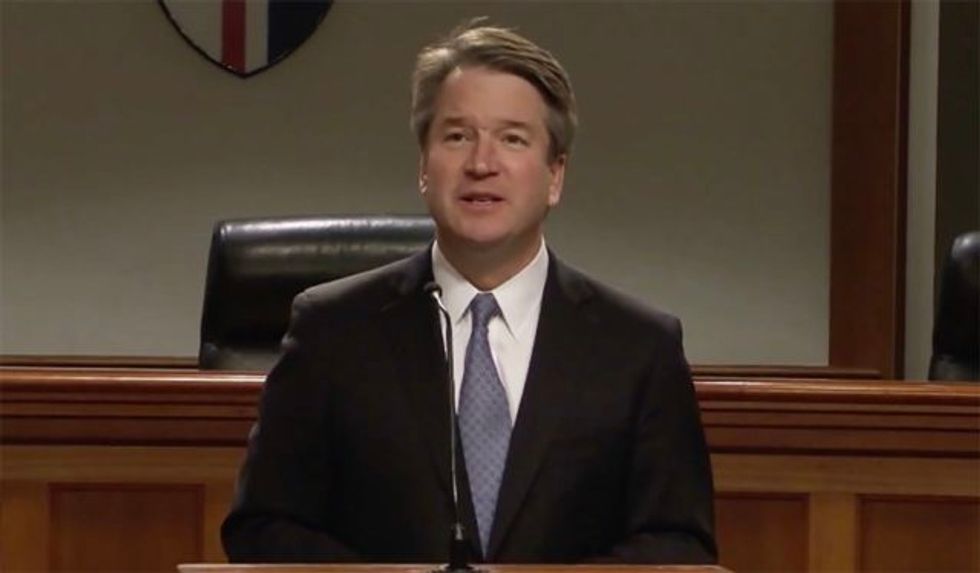 The New Yorkerreported on Sunday night that Senate Democrats are investigating a second accusation of sexual misconduct by Supreme Court nominee Brett Kavanaugh. Reported by staff writers Ronan Farrow and Jane Mayer, the story includes an extensive interview with Deborah Ramirez, 53, who says the incident occurred during their freshman year together at Yale University.
Ramirez agreed to be interviewed when the magazine contacted her. She said that she recalls a drunken dormitory party where Kavanaugh thrust his exposed penis in her face, and caused her to touch it without her consent as she pushed him away. Kavanaugh denied that the incident ever occurred, calling it a "smear" in a statement distributed by the White House.
According to the New Yorker, the story has spurred controversy among their Yale classmates, some of whom supported Ramirez's  account while others backed Kavanaugh's denial.
But as the Senate Judiciary Committee prepared to hear testimony this week from Kavanaugh's first accuser, Dr. Christine Blasey Ford, at least one of its members asked Sunday night that any further action be postponed pending a full investigation of both charges.
"I am writing to request an immediate postponement of any further proceedings related to the nomination of Brett Kavanaugh," wrote Senator Dianne Feinstein (D-CA), the ranking Democrat on Judiciary, in a letter to Senator Chuck Grassley (R-IA), the committee chair. "I also ask that the newest allegations of sexual misconduct be referred to the FBI for investigation….We need a fair, independent process that will gather all the facts, interview all the witnesses, and ensure that the Committee receives a full and impartial report."
Kavanaugh is already under heavy scrutiny following Ford's accusation that he assaulted her in an attempted rape during a drunken high school party when both were teenagers in suburban Maryland. He categorically denied ever attending the party described by Ford or participating in any such attack.