Feminist Fighters: Kurdish Women Battling ISIS In Kobani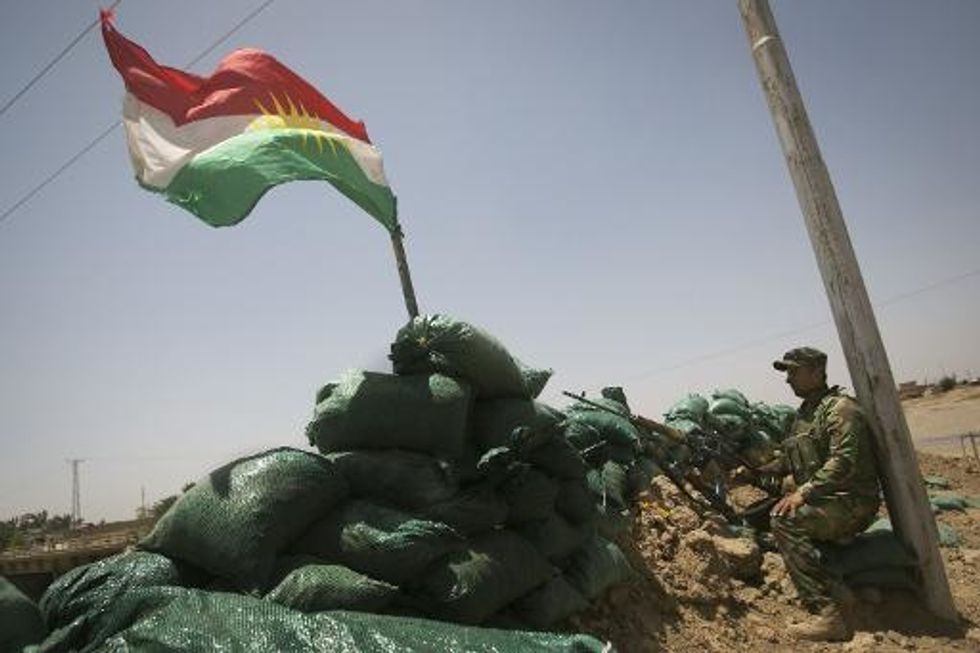 Encouraging news from the Mideast is so rare as to deserve focused attention whenever it arrives. The first good news in a long time from Syria comes courtesy of the brave Kurdish peshmerga forces pushing back against Islamic State fighters in Kobani, a tiny place in the country's northeastern corner, near the border with Turkey.
With the support of the U.S. Air Force, dispatched by President Obama, the Kurds have fought ISIS to a standstill there – and now the United States is airdropping weapons and supplies into Kobani, while the Turkish government has now reversed its policy, letting peshmerga cross their border into Syria to reinforce the town.
It is clear what Kobani represents to the West — an opportunity to inflict a damaging defeat on ISIS — and to the Kurds, whose national aspirations would get a deserved lift from victory (which isn't at all assured yet). But Henri J. Barkey, a professor of international relations at Lehigh University, points out that Kobani is also becoming an important battlefield for women – both symbolically and literally:
 There is another, rather unique aspect of the resistance that is adding to its mythic character: the role of women in the fight. The juxtaposition of an Islamic State, which enslaves women or covers them from head to toe, with the Syrian Kurds' Democratic Union Party (PYD), which has large numbers of women fighting and dying alongside men, is particularly striking. Social and other media outlets have brimmed with stories of the heroism and sacrifice of these women. The fighting in Kobani, and especially the emergence of women fighters, has now entered the Kurdish lore and imagination.
And their courage should earn the admiration of all who abhor women's subjugation.