Ferguson Chief Says Officer Didn't Know Michael Brown Was Suspect In Robbery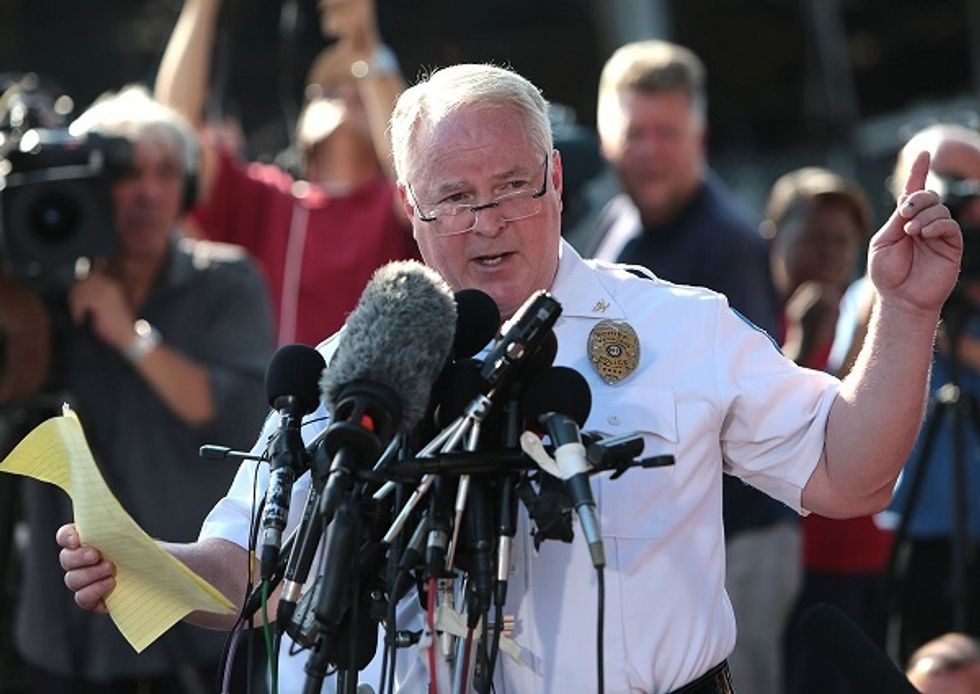 FERGUSON, Mo. — The officer who shot Ferguson teen Michael Brown stopped Brown and another teen because they were walking in the street, not because of a robbery a few minutes earlier, Ferguson Police Chief Tom Jackson said Friday afternoon.
Jackson said Michael Brown and Dorian Johnson were suspects in the robbery, but the officer wasn't aware of that. The officer, Darren Wilson, knew there had been a robbery but did not know that Brown and Johnson might be suspects.
"The initial contact between the officer and Mr. Brown was not related to the robbery," Jackson said in a news conference shortly after 2 p.m. "(The robbery) had nothing to do with the stop… They (Brown and Johnson) were walking down the street blocking traffic, that was it."
Jackson also addressed concerns about his release of information about the robbery at the same time he released the name of the officer at a press conference Friday morning.
Jackson said he released the security video from the liquor store because news organizations had been requesting it under the Freedom of Information Act.
Asked by reporters why he released the tape, he said, "Because I had to. Too many people put in (freedom of information) requests for it."
Told of the family's angry reaction to the release, he said, "First, my heart goes out to the family. I can't imagine what they are going through. We have given you everything that we have now… There is nothing else we have got."
Jackson said the Wilson worked for the Jennings Police Department for two years before joining the Ferguson force four years ago. He called Wilson "a gentle, quiet man, a distinguished officer." For Wilson, Jackson said, the shooting "is absolutely devastating. He never intended for any of this to happen."
Photo: Laurie Skrivan/St. Louis Post-Dispatch/MCT