Blatter Wins FIFA Vote Amid Corruption Storm
@AFP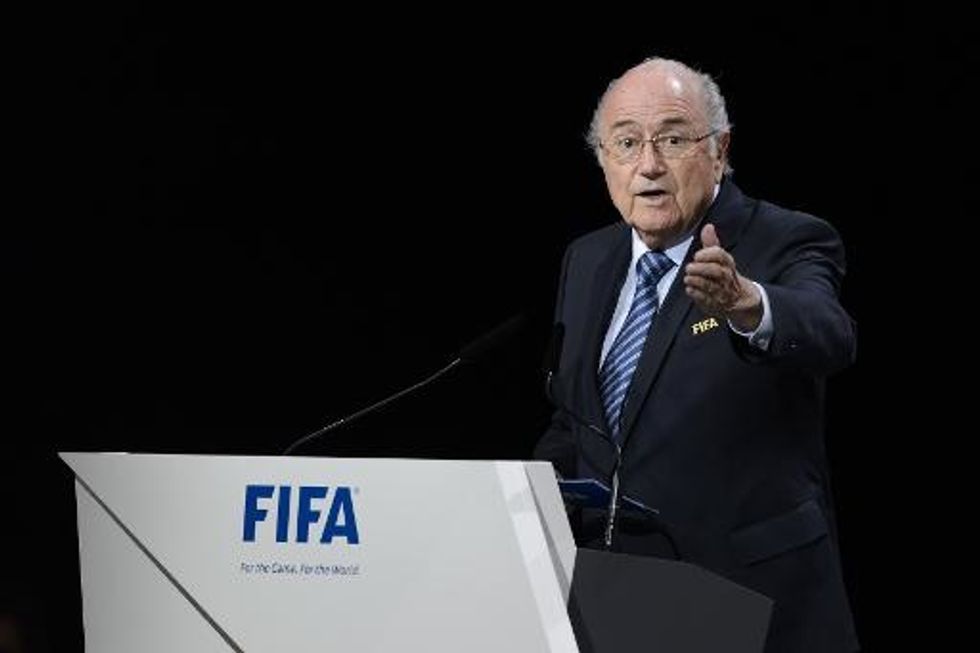 Zurich (AFP) – Sepp Blatter won the FIFA presidency for a fifth time Friday after his challenger Prince Ali bin al Hussein withdrew just before a scheduled second round.
The veteran Swiss powerbroker fell seven votes short of the required 140 majority in the first round of voting.
Just before the second round was about to start the Jordanian prince, a FIFA vice president who had campaigned on the need for reform, withdrew thanking those "brave enough" to vote for him.
Blatter, 79, has been FIFA's president since 1998 and has defied European calls to stand down as corruption scandals tarnish the multi-billion dollar body's image.
Photo: AFP / Fabrice Coffrini