Fitness Tip Of The Month: Nurture Yourself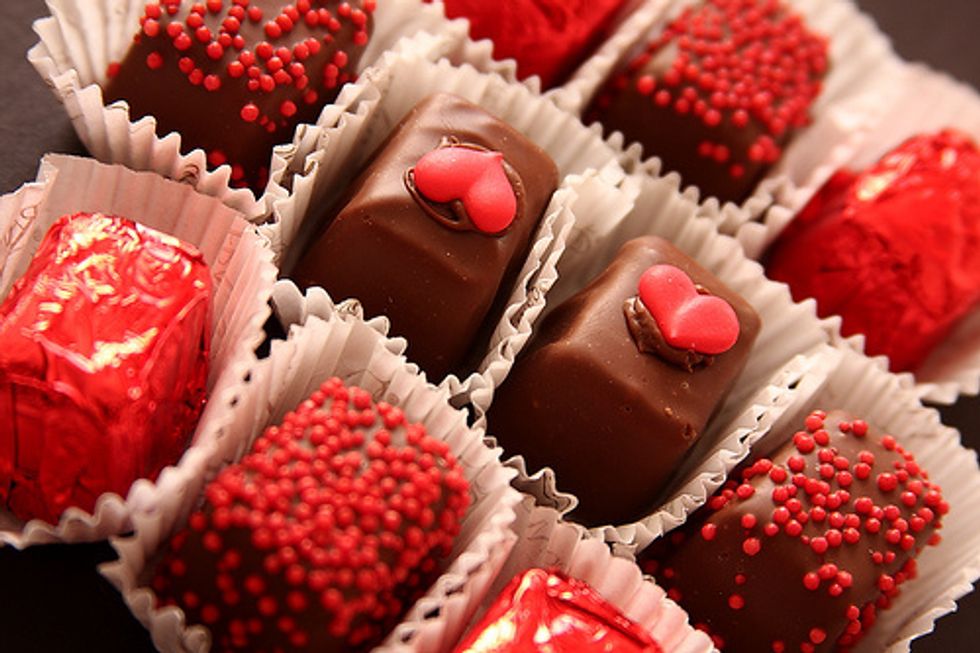 By Leslie Barker, The Dallas Morning News (TNS)
The symbols of February's frivolity — hearts, flowers, chocolate — are reminders of necessities as well. Where would we be without not only a beating heart to keep us alive, but without the love it represents to keep us living? Without flowers to revel in the colors and miracles of nature? Without chocolate to nurture our taste buds?
Which brings us to the Tip of the Month for February: Nurture yourself. Make sure you climb some stairs or walk briskly to increase your heart rate. Love deeply. Pick some flowers. Eat a little dark chocolate every day. (It's good for your heart, you know.)
Before you know it, March will be here, but we're hard-pressed to think of any reason to stop that nurturing.
Photo: premier-photo.com via Flickr