Fitness Tip Of The Month: Headline Your Goals With 'I Can'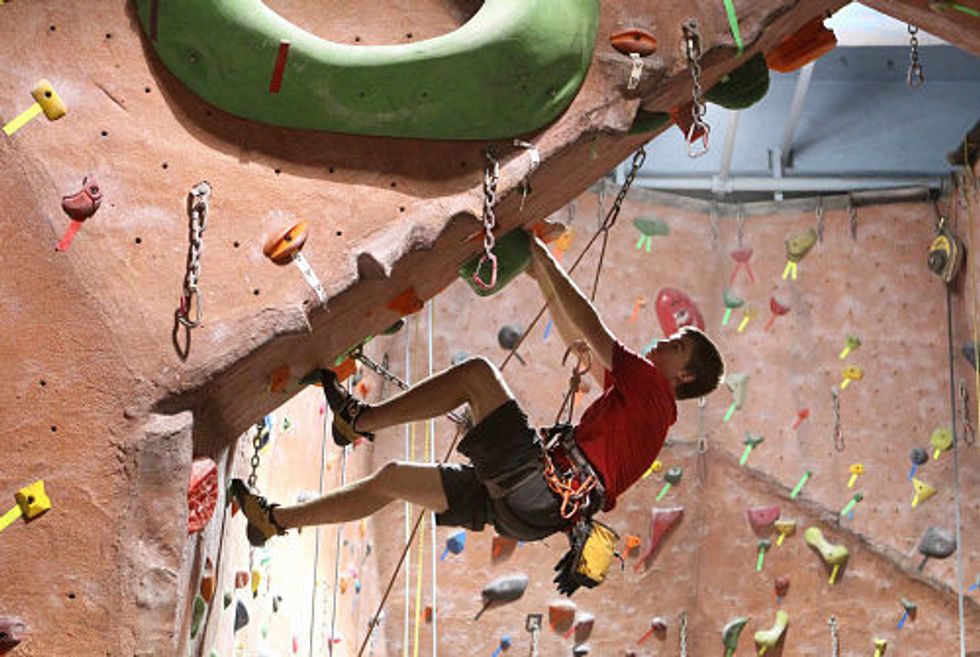 By Leslie Barker, The Dallas Morning News (TNS)
At the beginning of a new year, many of us tend to be a bit of a martyr in our self-imposed deprivation: No more smoking. No more eating poorly. No more sitting around like a slug.
You can also put a positive spin on resolutions, which leads to this month's tip: Preface your goals with "I can."
You can — eat vegetables and fruits with every meal, maybe. Take the stairs today. Venture outside your exercise comfort zone once a week. Do five push-ups before breakfast. Be gentle with yourself.
When you do that, how can your year start out anything but full of hope, full of promise?
Photo: Tyler Blazey rock climbs on Dec. 11, 2014 at Upper Limits gym in St. Louis. (Roberto Rodriguez/St. Louis Post-Dispatch/TNS)