Five Reasons 2012 Isn't 1980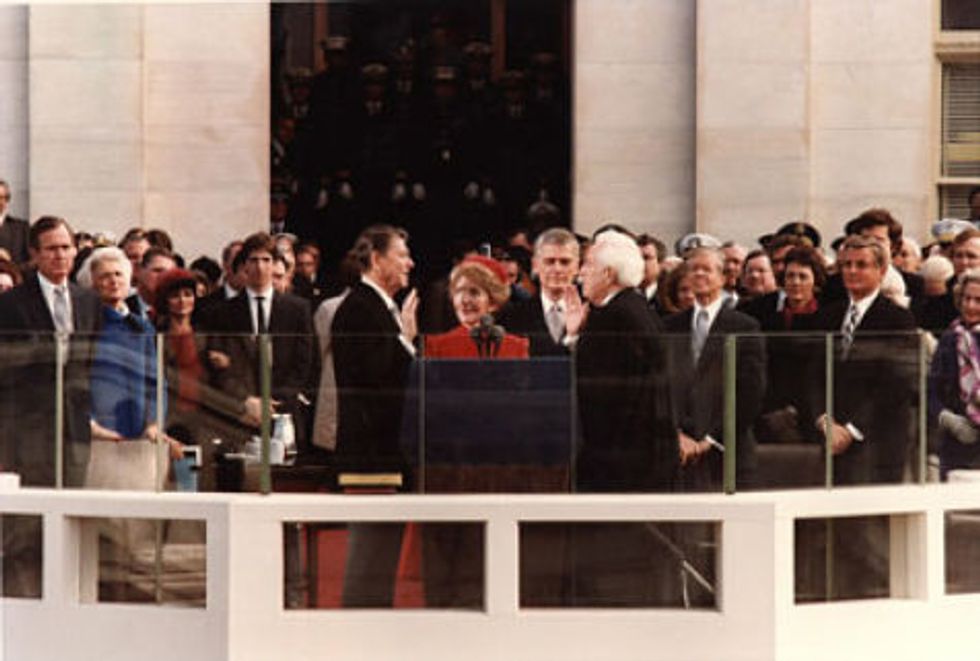 If you made a Republican theme park, the most popular section would simply be called "1980 Land." Every time the right had to face a sitting Democratic president, they would gather in 1980 Land and wait for a new Ronald Reagan to appear.
Click here to find out why 2012 isn't 1980.
And you can understand why they pine for an election like the one in which Jimmy Carter was defeated and the GOP went on to hold the White House for 12 years. Carter led for most of the race and lost to the former governor from California in the last weeks of the election. It's a fantasy so appealing that game show hosts from the 1980s seem to have magically appeared to invoke it:
At this point in the Reagan Carter contest Carter was ahead by 9 points in polls. Obama Romney are tied now. Romney will win by a landslide.

— Chuck Woolery (@chuckwoolery) October 1, 2012
Yet this fantasy makes little sense when you look at the particulars of the 1980 campaign, which Republicans rarely do.