Florida Clerks Must Issue Gay Couples Marriage Licenses, Judge Rules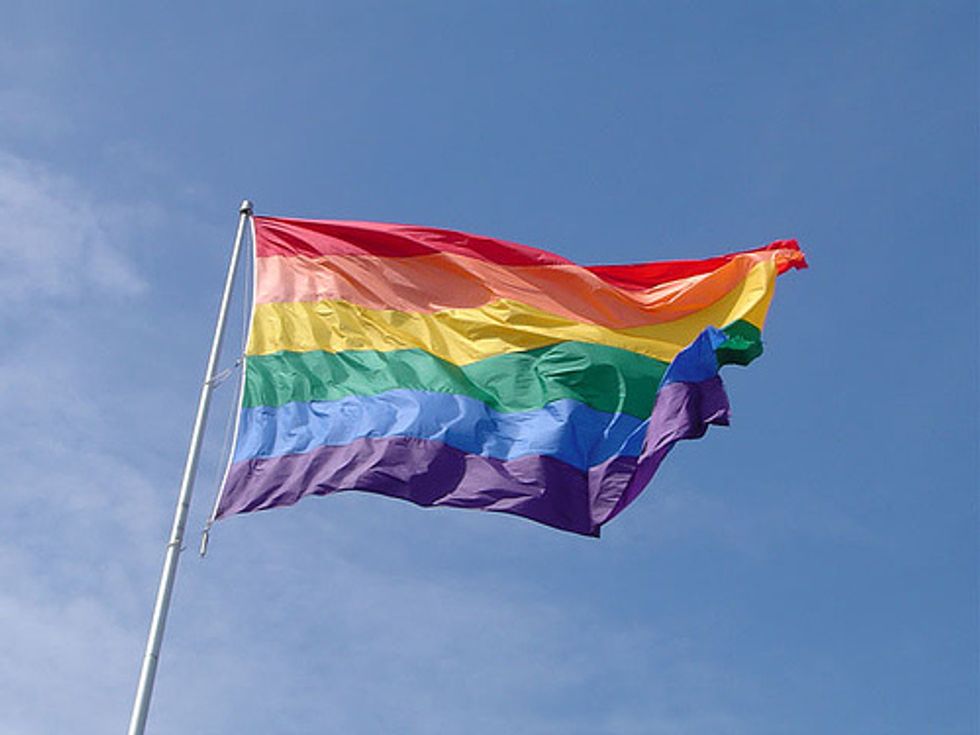 By Steve Rothaus, Miami Herald (TNS)
MIAMI — All Florida county clerks are bound by the U.S. Constitution not to enforce Florida's gay marriage ban and that any couple seeking a license starting Tuesday should receive one, U.S. District Judge Robert L. Hinkle ruled.
"The preliminary injunction now in effect thus does not require the Clerk to issue licenses to other applicants," Hinkle wrote in an order released Thursday afternoon. "But as set out in the order that announced issuance of the preliminary injunction, the Constitution requires the Clerk to issue such licenses."
"We are thankful that Judge Hinkle agreed with us that the Constitution does not tolerate discrimination and that, beginning Tuesday, Jan. 6, all clerks in Florida have an obligation to issue marriage licenses to couples requesting them," said Howard Simon, executive director of the American Civil Liberties Union of Florida.
Simon said Hinkle's "injunction has statewide impact because he found the law unconstitutional and therefore as we have been saying, no public official should be acting in accordance with an unconstitutional provision."
Florida Attorney General Pam Bondi did not immediately respond to Hinkle's order on the scope of his original injunction.
Broward County Clerk Howard Forman said his office staff will meet first thing Friday morning "to implement the order."
"It was pretty plain," Forman said about Hinkle's ruling.
The ACLU of Florida represents eight same-sex couples legally married elsewhere and LGBT-rights group SAVE in a federal lawsuit seeking to end Florida's 2008 constitutional ban against same-sex marriage.
On Aug. 21, Hinkle declared Florida's gay marriage ban unconstitutional, as have circuit judges in Monroe, Miami-Dade, Broward and Palm Beach counties. Bondi filed appeals in the Monroe, Miami-Dade and federal cases and the judges in those cases each stayed their decisions.
Hinkle's stay in the federal lawsuit expires Monday. Bondi appealed to both the U.S. 11th Circuit Court of Appeals and the U.S. Supreme Court for extensions. Both courts said no.
With the deadline approaching, many county clerks said they would not follow Hinkle's order, based on advice from law firm Greenberg Traurig, which represents the Florida clerks association. Greenberg Traurig lawyers in Tallahassee have said clerks who issue licenses to same-sex couples before rulings by the U.S. or Florida supreme courts face "a misdemeanor of the first degree, punishable by imprisonment of not more than one year and a fine of not more than $1,000."
Hinkle said: "History records no shortage of instances when state officials defied federal court orders on issues of federal constitutional law. Happily, there are many more instances when responsible officials followed the law, like it or not. Reasonable people can debate whether the ruling in this case was correct and who it binds."
The judge also warned clerks throughout Florida that if they don't follow his order, they could be sued:
"There should be no debate, however, on the question whether a clerk of court may follow the ruling, even for marriage-license applicants who are not parties to this case. And a clerk who chooses not to follow the ruling should take note: the governing statutes and rules of procedure allow individuals to intervene as plaintiffs in pending actions, allow certification of plaintiff and defendant classes, allow issuance of successive preliminary injunctions, and allow successful plaintiffs to recover costs and attorney's fees."
Miami attorney Richard Milstein, a partner at Akerman and a plaintiff in the federal lawsuit with husband Eric Hankin, said that now "all the people in Florida can get married whether they are heterosexual, gay or lesbian, to the people they love."
Milstein and Hankin married March 12, 2010, in Iowa.
Photo: sigmaration via Flickr