Florida GOP In Crisis As Major Donor Threatens To Pull Money Over Guns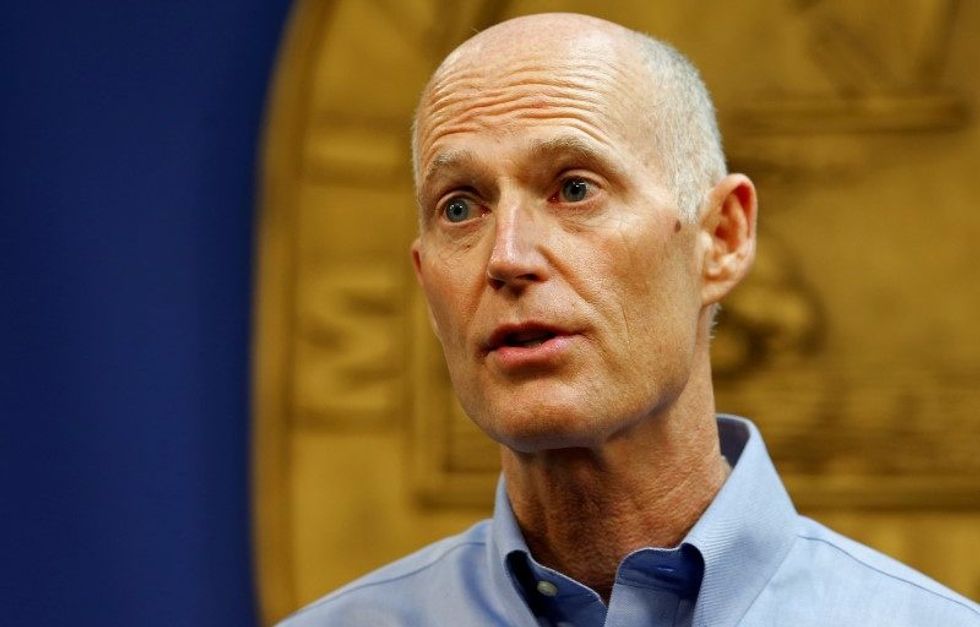 Reprinted with permission from Shareblue.com
Republicans in Florida are facing a crisis after a Republican mega-donor threatened to cut off future contributions to political candidates and groups if they don't support a ban on the sale of military style weapons to civilians.
Al Hoffman Jr., a Florida-based real estate developer who previously served as the National Finance Chairman for the Republican National Committee (RNC), told GOP leaders in an email Saturday that he will no longer support them until they take action on gun violence, the New York Times reported.
"I will not write another check unless they all support a ban on assault weapons," Hoffman wrote, according to the Times. "Enough is enough!"
Hoffman has donated millions of dollars to GOP causes and politicians, including Florida Gov. Rick Scott — a top recipient of NRA donations who maintains an "A+" rating from the NRA's Political Victory Fund — and the Senate Leadership Fund, a group focused on defending Republicans' majority in the Senate.
But after Wednesday's massacre at Marjory Stoneman Douglas High School in Broward County, Florida, Hoffman issued an ultimatum to Republicans.
According to the Times, the GOP donor pledged "that he would not give money to Mr. Scott, who is considering a campaign for the Senate in 2018, or other Florida Republicans he has backed in the past, including Representative Brian Mast, if they did not support new gun legislation."
And he's not stopping there. Hoffman also said he plans to reach out to other top donors to convince them to join him in closing their checkbooks until Republicans step up to the plate.
"I'm going to email every single donor I know in the Republican Party and try to get them on board," he said.
Wednesday's school shooting was the third-deadliest in modern U.S. history. Yet even in the face of such unspeakable carnage, Republicans have refused to break with their NRA-approved talking points. Instead of addressing gun violence, Republicans have tried to shift attention to mental illness — and Hoffman has had enough of it.
"For how many years now have we been doing this — having these experiences of terrorism, mass killings — and how many years has it been that nothing's been done?" Hoffman said in an interview with the Times. "It's the end of the road for me."
Hoffman isn't alone. In the aftermath of the shooting, Republicans have come under fire from students, teachers, law enforcement, reporters, and community members for failing to stand up to the gun lobby and protect Americans from the scourge of gun violence.
With their most reliable donors turning their backs, Republicans must now choose whether the blood money is worth the cost.