Florida Speaker's Mystery Job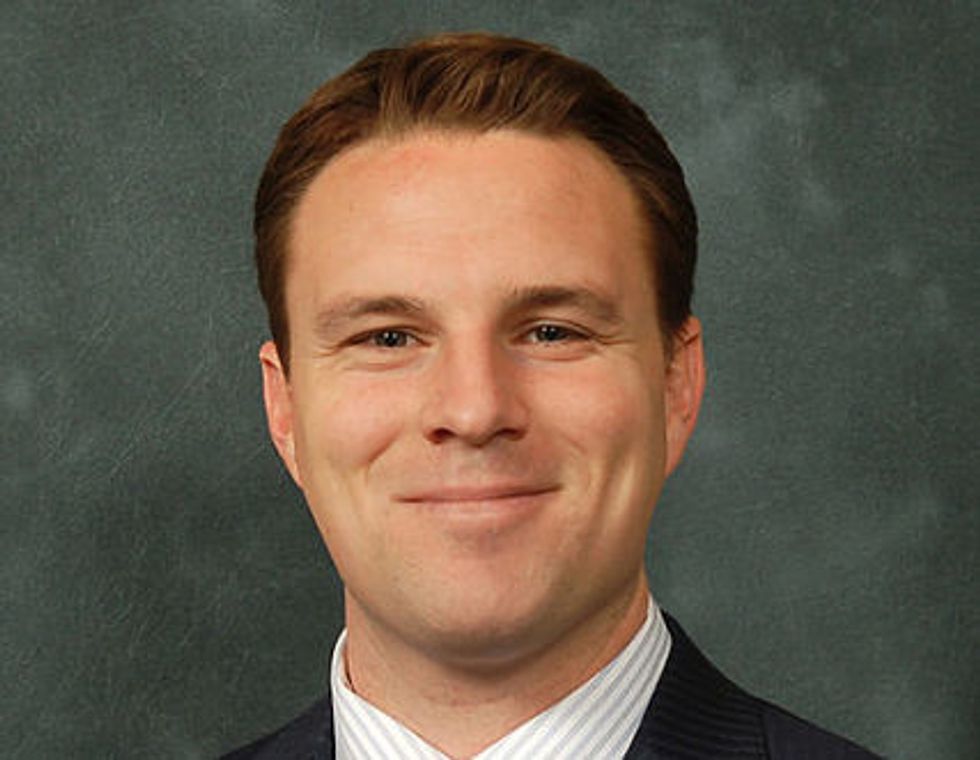 Florida House Speaker Will Weatherford is now struggling to answer a simple question that has bedeviled many politicians: What exactly do you do for a living?
In Weatherford's case, the answers are riddles within riddles.
During his six years in the legislature, the young Wesley Chapel Republican has filed reports stating the major source of his personal income as a company called Breckenridge Enterprises. According to the Tampa Bay Times, Breckenridge hasn't been registered in the state of Florida since 2007.
When the newspaper recently asked about the speaker's role with Breckenridge, he said he isn't actually employed by that firm. The company he really works for is a Texas construction outfit called Diamond K Corp., he said, for which Breckenridge handles the payroll duties.
Except it doesn't use the name Diamond K in Florida. There, it goes by T. King Construction, Inc.
Got all that?
Whatever the company is calling itself, it paid Weatherford $52,000 last year for unspecified consulting services. The speaker's uncle, an investor in Diamond K, said Weatherford works on an unsupervised schedule, doing … well, something.
Weatherford also reported $31,500 in income from Red Eagle Group, which he said he founded in 2011 because he aspired to own a small business. However, Red Eagle's money actually comes from a corporation called Simpson Environmental Services, which specializes in asbestos removal.
Simpson Environmental is owned by state Sen. Wilton Simpson of Trilby, who said Weatherford works diligently for the company but "doesn't punch a time clock." The speaker's duties are somewhat fuzzy, but apparently they do not include personally peeling the dangerous asbestos from buildings.
Serving in the state legislature is theoretically a part-time commitment, so most lawmakers list their regular occupations. For those with real day jobs, this isn't a problem.
Yet for those who spend almost all their time in Tallahassee, income disclosure can be tricky. To appear credibly employed is a challenge.
Being speaker of the House is a big-time gig, but it pays a relatively modest $41,000 a year. Still, House speakers typically get richer in that job because they're offered well-paying outside positions with clout-seeking companies or universities where they seldom have to show up.
By the time Marco Rubio finished his profitable tenure as House speaker, he was pulling down more than $400,000 a year. He definitely wasn't putting in 40-hour weeks with all the folks who were paying him, or he would have had no time to run the House. Rubio's successor, Ray Sansom, didn't fare so well. Sansom quit as speaker in 2009 after it was revealed that he'd helped steer $25 million in questionable funding to Northwest Florida State College, which was paying him a $110,000 salary for … well, something.

Weatherford, one of the rising stars in the state GOP, clearly needs emergency assistance in polishing his financial disclosure forms.
The Florida Center for Investigative Reporting recently revealed that the speaker is a founding member and ex-director of a Texas firm that has received $826,676 from Citizens Property Insurance, Florida's beleaguered state-run insurance company.
Weatherford has never made public his connection to U.S. Cat Adjusters, which is a contractor for Citizens. As House speaker, he's in a position to control legislation that affects homeowners and windstorm insurance, and for many Floridians, Citizens remains the only affordable (though barely) choice.
Records show that Weatherford's wife, Courtney, replaced him on the board of U.S. Cat Adjusters in 2010. He said in a written statement a few days ago that neither he nor Courtney have received "a single dollar of income" from the company.
According to the speaker, his wife owns 2.8 percent of U.S. Cat Adjusters but he has no role in the company. "This is not my investment," he said.
And of course the two of them have never, ever talked about U.S. Cat's financial reliance on Citizens, which exists at the whim of the legislature. They've never, ever discussed what would happen to Mrs. Weatherford's investment if Citizens' market-share dried up.
In the House, Weatherford has opposed a movement to shrink Citizens by driving policy holders to private insurance firms. However, he did support a new law that might reduce the amount of money paid out by Citizens to firms such as U.S. Cat.
Weatherford said the law doesn't require him to name the corporations in which his spouse holds an ownership interest. Maybe not, but the fact remains that he'd benefit if her stock shares were sold at a profit.
And, in the case of U.S. Cat, it's a flagrant conflict of interest.
Even if Floridians aren't sure what work the speaker does to earn paychecks from Breckenridge/Diamond K/T. King Construction and Red Eagle/Simpson Environmental/Whatever, they deserve to know his true stake in companies that do business with the state.
Weatherford's role in starting U.S. Cat Adjusters wasn't philanthropic. In return, he undoubtedly expected … well, something.
(Carl Hiaasen is a columnist for the Miami Herald. Readers may write to him at: 1 Herald Plaza, Miami, Fla., 33132.)
(c) 2013, The Miami Herald Distributed by Tribune Content Agency, LLC.