Ford Will Testify About Kavanaugh Before Senate Panel On Sept. 27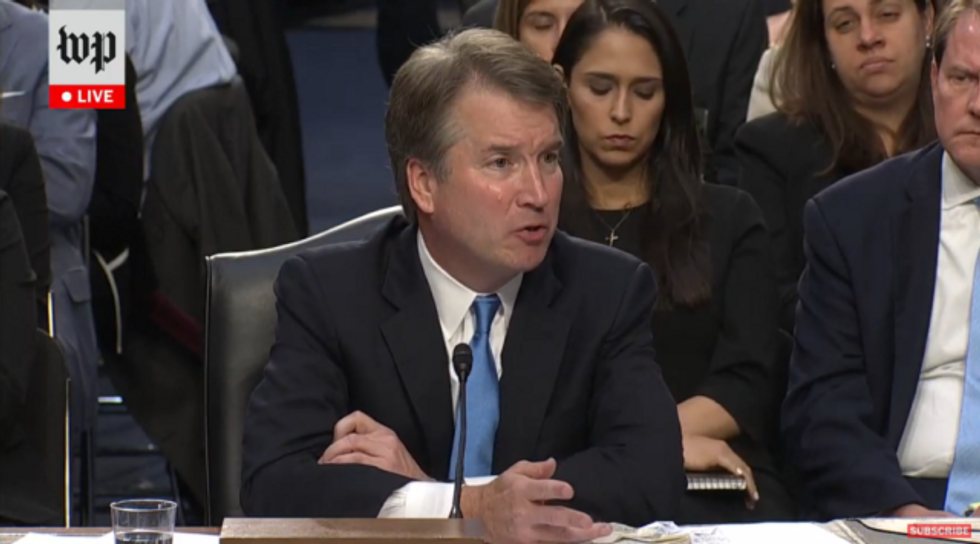 Lawyers for Dr. Christine Blasey Ford have reached a tentative agreement with Senate Judiciary Committee staff for her to testify on Thursday, Sept. 27 about the attempted rape she says Supreme Court nominee Brett Kavanaugh inflicted on her more than 30 years ago, when both were in high school. Negotiations over various other aspects of her appearance before the committee were expected to continue over the weekend, according to a Saturday report in The Washington Post  confirmed by other news outlets.
The chosen date was a victory for Ford and her attorneys, who brushed off deadlines set by Senate Republican leaders, notably Judiciary Committee chair Chuck Grassley (R-IA), and accused them of attempting to "bully" her. Grassley threatened more than once to move forward on Monday with Kavanaugh's nomination unless Ford agreed to testify earlier, insisting first that she appear Monday, then Wednesday. The Ford team reportedly prefers next Thursday.
Kavanaugh will appear before the committee on the same date, presumably to reiterate his denial that the incident described by Ford — a violent assault in an upstairs bedroom at a teenage party — ever occurred. Ford also says a friend of Kavanaugh named Mark Judge participated in the assault, and that both were "stumbling drunk" at the time.
Evidently Ford has acceded to Senate Republicans' refusal to reopen the FBI investigation of Kavanaugh. She has also asked that Judge be placed under oath, although he has expressly declined to testify. Following death threats and intense harassment that forced her and her husband to leave their California home, she also has made unspecified requests to insure her personal security in the Capitol.
Senate Democrats have supported Ford's demands, and some have urged that the Senate reopen a full investigation of her charges rather than rush to confirm Kavanaugh. Democrats have said that other witnesses should be brought forward, including not only Judge but a therapist who interviewed Ford about the incident in 2012. They also want the Senate to investigate an attempt by Kavanaugh's friend Ed Whelan, a conservative legal activist and White House adviser, to frame another man for the attempted rape in a bizarre Twitter feed last Thursday.