Ford's U.S. Auto Sales Rebound In March
@AFP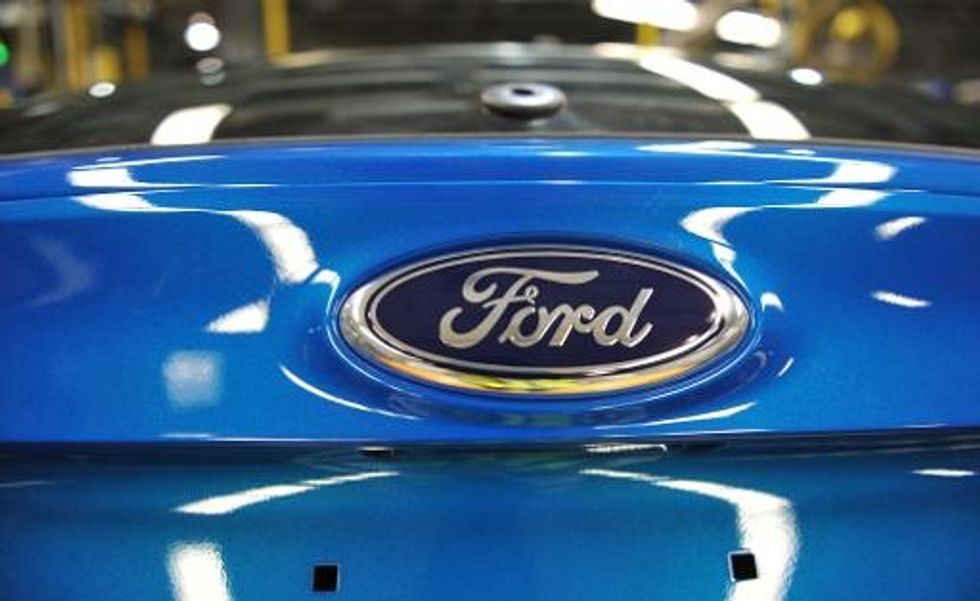 Washington (AFP) – Ford's U.S. auto sales accelerated in March, pulling out of a February slump blamed on brutal winter weather, while General Motors delayed its results over a computer problem.
Ford, the second-largest U.S. automaker, said total sales in its home market rose three percent in March from a year ago, to 244,167 vehicles.
"March sales turned noticeably higher mid-month and finished strong," John Felice, Ford vice president, U.S. marketing, sales and service, said in a statement.
The comeback came after Ford sales dropped six percent in February, in part because vehicle deliveries to fleet customers and parts to its factories were delayed by the severe weather.
The top U.S. automaker General Motors, meanwhile, announced that its U.S. sales report would be delayed by several hours "due to a computer systems issue that impacted dealer sales reporting."
News of the glitch came shortly before GM chief executive Mary Barra was to testify to Congress in a hearing over why the company ignored a faulty ignition problem for a decade despite numerous accident reports and 13 deaths.
Analysts have already speculated that the trouble could cost the company billions of dollars in penalties and damages, in addition to the costly vehicle recalls.
Chrysler once again outpaced its rivals in March, posting a robust 13 percent year-over-year increase in U.S. sales to 193,915 units.
The U.S. unit of Milan-based Fiat Chrysler Automobiles has clocked in 48 consecutive months of year-over-year sales gains in the United States.
"We are entering the spring selling season on a high note as our Jeep and Fiat brands recorded their best sales months ever," said Reid Bigland, head of U.S. Sales.
Fiat brand sales leaped 24 percent in March, the best sales month since the Italian auto brand returned to the U.S. market in 2011.
Mira Oberman via AFP