Foreign Policy Responses To State Of The Union High On Social Media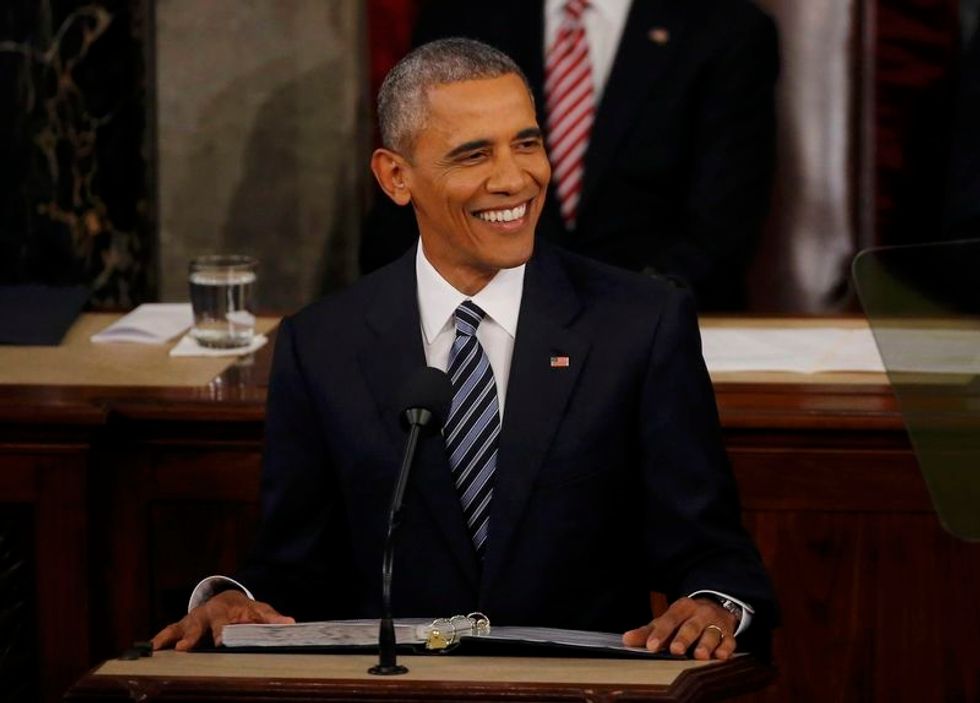 By Alex Gangitano, CQ-Roll Call (TNS)
WASHINGTON — The top social moment on Facebook on Tuesday night came when President Barack Obama spoke on anti-Muslim sentiment in his final State of the Union, according to follow up data from the social media platform.
The top issues among Facebook users in general as seen through engagement were Iran, Islam and Muslims, ISIS, terrorism and food stamps.
Maryland and Virginia were the top one and two most-engaged states. Georgia was third, followed by New York and North Carolina.
For women, the top issues were food stamps, education and Wall Street. And for men, the top issues were Islam and Muslims, ISIS and terrorism.
According to data released by Twitter, the top tweeted topics were foreign affairs, energy and the environment, and then the economy.
"I stand here confident that the state of our union is strong," was Obama's most-tweeted statement, followed by, "We have to reduce the influence of money in our politics." Coming in third: "I will keep working to shut down the prison at Guantanamo. It's expensive, it's unnecessary."
Turning to the 2016 campaign on Tuesday night, presidential candidate Donald Trump gained more Twitter followers than any other White House hopeful, followed by Hillary Clinton and Sen. Bernard Sanders, who was present at the address.
©2016 CQ-Roll Call, Inc., All Rights Reserved. Distributed by Tribune Content Agency, LLC.
Photo: U.S. President Barack Obama smiles as he delivers his State of the Union address to a joint session of Congress in Washington, January 12, 2016. REUTERS/Carlos Barria