Former California Gubernatorial Candidate Arrested In Shooting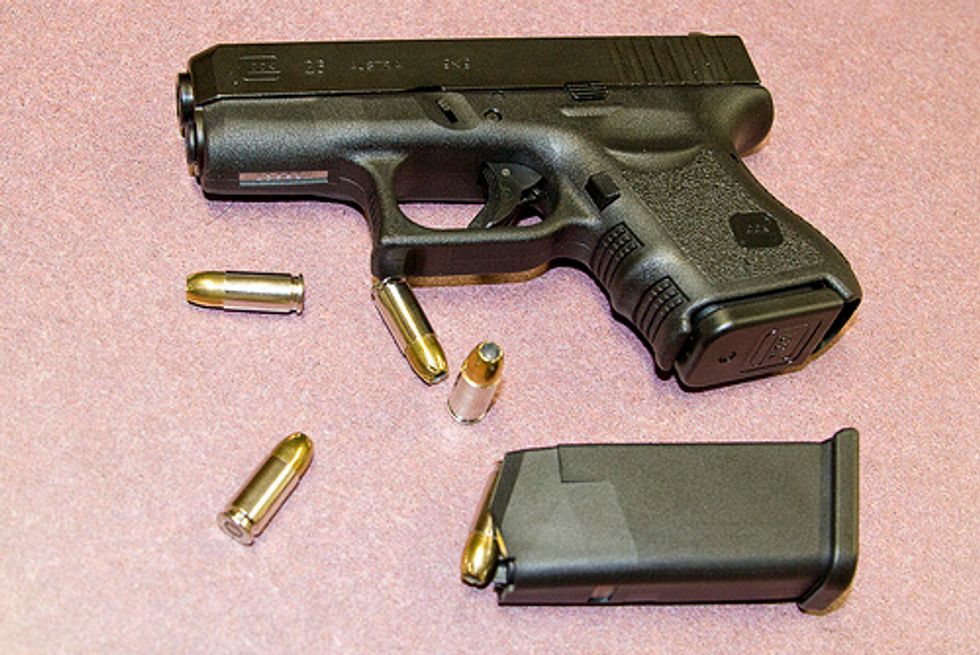 By Patrick McGreevy, Los Angeles Times
SACRAMENTO, Calif. — A Republican candidate who finished fifth in the June primary race for governor of California was arrested Friday as a suspect in a Fresno County shooting that left one man wounded and a horse dead, officials said.
Fresno County Sheriff's Department Lt. John Golden said that Tye "Glenn" Champ was arrested without incident in neighboring Tulare County a day after the shooting occurred Thursday afternoon near Prather.
A Sheriff's Department statement said it appears the shooting resulted from a dispute between neighbors over improvements being made to a private road. The victim was taken to Community Regional Medical Center with a gunshot wound to the stomach.
"According to witness statements, Mr. Champ confronted the 40-year-old adult victim and his juvenile son and then shot the adult with a small black pistol," the Sheriff's Department statement says. "As the victim and son fled, Mr. Champ allegedly fired multiple additional shots, striking and killing a horse."
Champ, 48, fled the area in an older blue four-door Volkswagen sedan and was believed to still be armed. Golden said a citizen called with a tip that Champ owned a truck that was parked at an address in Tulare County, where deputies from that county made the arrest. He faces possible charges of attempted murder, felony child endangerment, and felony animal cruelty.
Champ finished fifth out of 15 candidates for governor in the June 3 primary, receiving 58,747 votes.
He had a strong showing at the polls despite media reports before the election that he is a registered sex offender who spent more than a decade in state prison. He was convicted of crimes including voluntary manslaughter and assault with intent to commit rape.
Champ, who said he lived in Tollhouse in Fresno County, even spoke to hundreds of Republicans at the GOP's semiannual convention in March. He said during his speech: "In my life, I've been held accountable because of my stupidity. I do not want anyone else to be enslaved because of their lack of knowledge."
The Los Angeles Times reported that Champ pleaded guilty in 1992 to carrying a concealed firearm. A year later, he was convicted of two counts of assault with intent to commit rape and was placed on the state's sex-offender registry.
In 1998, he accepted a plea deal on a charge of loitering to solicit a prostitute. Months later, he entered a no contest plea to voluntary manslaughter after hitting a man with his vehicle. That charge resulted in him being sentenced to 12 years in state prison, according to court records.
Champ told the Times in March that the assault case "was just for picking up some underage prostitutes" and resulted in a 90-day jail sentence. He said at the time that he had turned his life around after the incident.
"I found the Lord when I got arrested for picking up the prostitutes," Champ said. "I was like most people, ignorant in the darkness, in the very dark. I had no peace, had no love, had no joy. And now I do. Praise God for that. … I've grown considerably since I met Christ."
He called the voluntary manslaughter case a "tragic accident."
Photo: Rob Bixby via Flickr
Interested in national news? Sign up for our daily email newsletter!