Former Charlotte Mayor Expected To Plead Guilty To Corruption Charge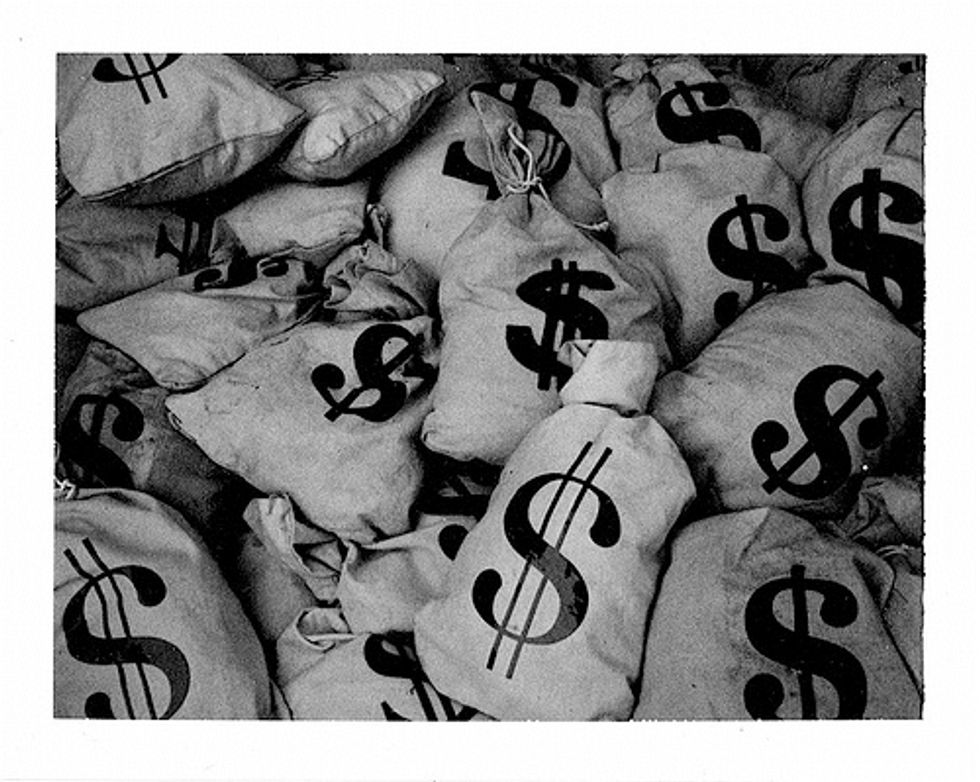 By Michael Gordon and Rick Rothacker, The Charlotte Observer
CHARLOTTE, N.C. — Former Charlotte Mayor Patrick Cannon is expected to plead guilty Tuesday to a federal public corruption charge that carries up to a 20-year prison sentence and a $250,000 fine.
According to court documents released to the public early Monday, Cannon will appear in federal court at 10:45 a.m. Tuesday before U.S. Magistrate Judge David Cayer. At that time, he will plead to one count of honest services wire fraud, an umbrella charge commonly used in cases where public officials take kickbacks or bribes, documents say.
The charge basically means the 48-year-old Democrat used his mayoral and city council posts for illegal gain, depriving city residents of his "honest services" as their elected representative.
Cannon did not answer the door at his house Monday morning. Asked why his client had agreed to plead guilty rather than fight the charges in court, attorney James Ferguson said Monday morning that he could not comment.
Honest services fraud is one of the three corruption charges leveled against Cannon at his March 26 arrest. At the time, the U.S. Attorney's Office accused him of accepting almost $50,000 in bribes. In exchange, Cannon promised to use his office to assist real estate deals pitched by undercover FBI agents posing as out-of-town investors.
Cannon, who is free on a $25,000 unsecured bond, will be sentenced at a later date.
While it raises the amount of bribes Cannon is accused of taking to as much as $70,000, the so-called bill of information released Monday does not include charges against any new targets. But those are still possible.
"This investigation did not end with Patrick Cannon's arrest," U.S. Attorney Anne Tompkins told The Charlotte Observer on Monday.
According to the new document, Cannon is accused of soliciting and accepting a series of bribes from a Charlotte businessman, identified as "Businessman #1," whose adult entertainment club was in the path of the Blue Line Extension through north Charlotte.
In January 2013, prosecutors say Cannon pocketed $2,000 from the club's owner to influence zoning, planning and transportation department to make it easier for the night spot to stay in business.
Twin Peeks, owned by Charlotte strip club mogul David "Slim" Baucom, fits the description of the property. Baucom's club, adjoining the Blue Line Extension, was demolished in June 2013 but could be rebuilt on the remainder of the lot, according to Charlotte Area Transit System documents.
Contacted by the Observer earlier this year, Baucom said he barely knew Cannon and had not been questioned by the FBI.
An Observer reporter who was outside of Baucom's home in Cabarrus County on Monday morning was ordered off the property. An employee at Baucom's MAL Entertainment on North Tryon Street said the businessman was not at his office. His reserved parking space was empty.
In 2006, Baucom came under scrutiny for making a $4,000 campaign contribution to a Charlotte-based political action committee, which had funneled the money to then-North Carolina House Speaker Jim Black without reporting it.
Asked Monday afternoon if action is pending against Baucom in connection with the Cannon case, a spokeswoman for Tompkins said prosecutors cannot comment on an open investigation.
Tompkins said earlier in the day that the charge against Cannon covers illegal conduct stretching from his return to the city council in December 2009 through his March arrest, which took place less than four months after he was sworn in as mayor.
Bills of information take the place of a formal grand jury indictment and are often used in cases involving plea negotiations between the parties.
The other two charges against Cannon involving theft, bribery and extortion that were used in his arrest are not included in the new filing.
Under federal sentencing rules, those additional charges would have had little influence on Cannon's punishment, legal experts say.
As part of his plea, Cannon has promised to assist the ongoing investigation. In return, prosecutors, led by Assistant U.S. Attorney Michael Savage, say they will not use future evidence turned up in the case to push for a harsher sentence against him.
If Cannon fails to meet the standards of cooperation set out in the agreement, however, prosecutors can lobby the judge to hand down the full 20-year sentence.
Photo: Dpmshap via Flickr