Former Christie Aides Seek To Block Subpoenas In Bridge Inquiry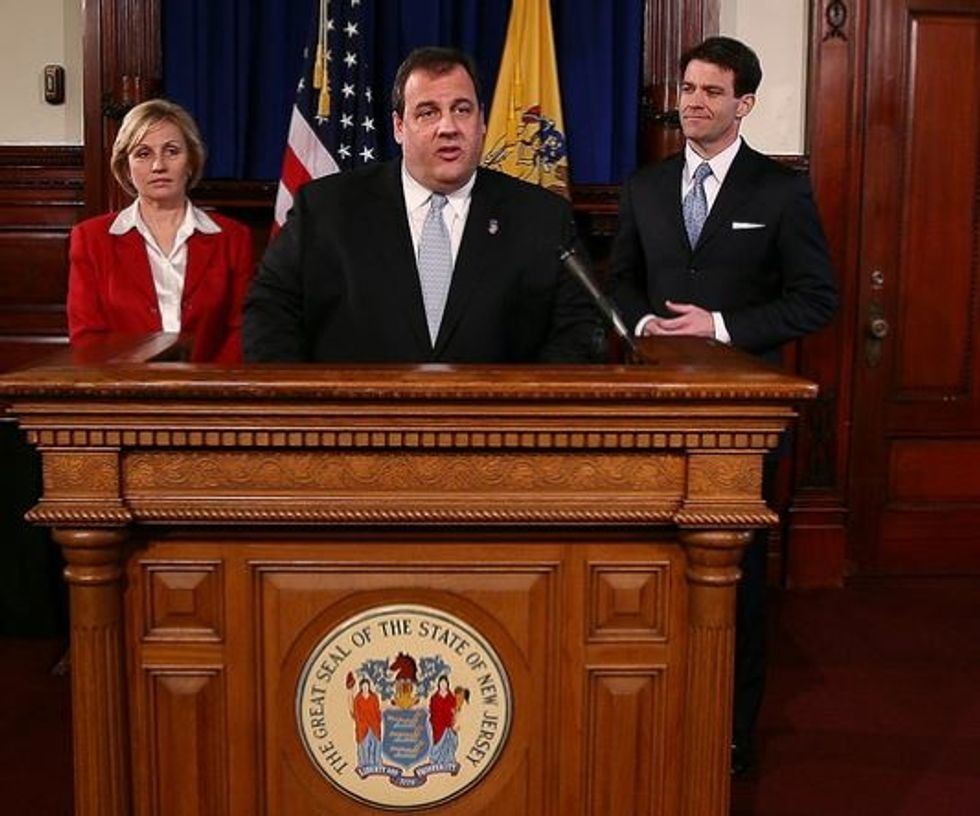 By Joseph Tanfani, Tribune Washington Bureau
TRENTON, N.J. — It's a question that might hold the key to explaining last fall's traffic jam at the foot of the George Washington Bridge: What came before the now-infamous email, "Time for some traffic problems in Fort Lee"?
Bridget Kelly, the former aide to New Jersey Gov. Chris Christie, was in a state courtroom here Tuesday fighting a subpoena from a legislative committee that asked her to turn over more emails and text messages related to the decision last fall to shut off Fort Lee's local access lanes to the bridge, the busiest in the world. Attorneys for her and Bill Stepien, Christie's former campaign manager, say the Fifth Amendment gives them the right to keep those documents to themselves.
Kelly and Stepien, central figures in the bridge controversy, also are under investigation by the FBI, their lawyers said, and turning over those records could place them at risk of incriminating themselves. They argued that the subpoena was overly broad, and required them to cull through their records and determine what might be related to the bridge closures, thus collecting evidence against themselves.
"I'm not saying thumbscrews, they're not putting us on the rack," said Kelly's lawyer, Michael Critchley, holding aloft a copy of Kelly's "traffic problems" email. "But they are in essence asking us to incriminate ourselves by asking us to turn over these kinds of documents."
But Reid Schar, attorney for the committee that issued the subpoenas, said that under that argument, "No one's ever going to be able to get anything."
"This is not a fishing expedition," he said. "There are additional emails out there. I'm not guessing, judge, because I've seen them."
Arguing that the requests were not too broad, he said documents show that Kelly and others would start exchanges on their public email addresses but immediately move them to private accounts. "It can't be that they get to take public information and privatize it," he said. "It appears that a lot of the communication happened outside the servers of the office of the governor."
Superior Court Judge Mary Jacobson said she would take time to review the case before issuing an opinion. She probed Schar on the legal reasoning for the subpoena but also pressed Critchley: "'Time for traffic problems in Fort Lee,' it didn't come out of thin air," she said, saying it was a reasonable assumption there would be related emails before that one.
Kelly sent that email in August to David Wildstein, who worked at the Port Authority of New York and New Jersey and who ordered the road closures. Wildstein's response was terse: "Got it."
The closures last September spawned four days of traffic backups in Fort Lee and ongoing investigations by the legislative committee and the U.S. attorney's office in Newark, N.J. Christie and his aides maintained it was a traffic study, but that story all but collapsed after Kelly's email brought the scandal into Christie's office. Christie immediately fired Kelly and Stepien, but the publicity has dented his standing as one of the Republicans most likely to grab the 2016 presidential nomination.
Kelly, looking pale and downcast, didn't speak to a crush of reporters outside the courthouse steps afterward. Stepien did not attend the hearing, which featured more than two hours of attorney's arguments but no testimony.
Critchley said Kelly has been enduring a tough time — she's a single mother and now unemployed — but thought it important to attend the hearing. "She is not running away, living the life of a hermit," he said.
Photo: Chris Christie via Flickr