Former CIA Director Smells 'Fear' In Trump Attacks On Mueller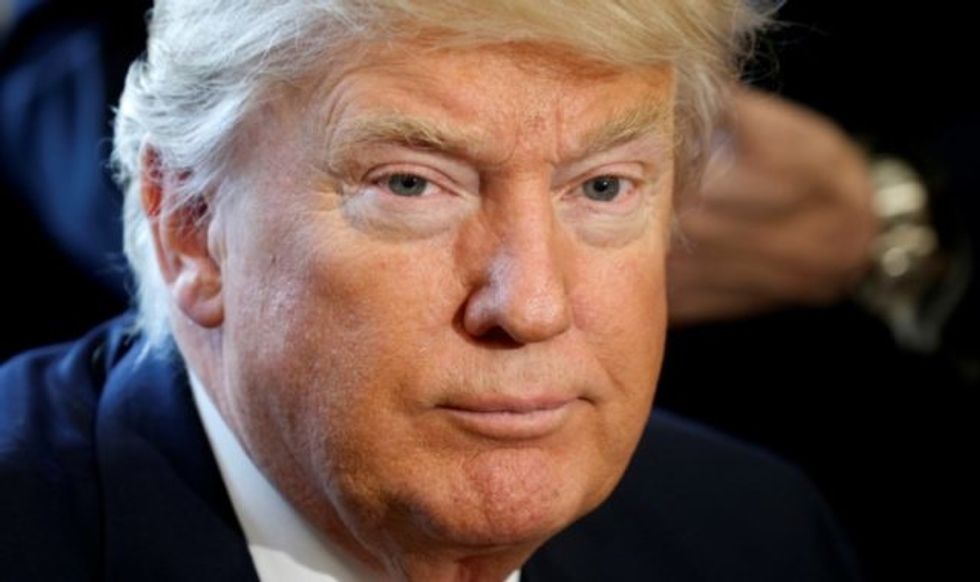 Reprinted with permission from Shareblue.
With Trump's attacks on special counsel Robert Mueller ramping up in recent days, former CIA Director John Brennan told Trump on Saturday, "Your fear of exposure is palpable."
Trump has repeatedly sought to dismiss and delegitimize Mueller's investigation, even as he has racked up indictments and convictions of key members of Trump's campaign and administration.
An analysis of Trump's tweets by CNN's David P. Gelles found that he used the phrase "witch hunt" to describe the investigation 22 times in June thus far, and 20 times in May. That is more than double the 9 times he used the phrase in April.
It is also a 340 percent increase over the 5 times he used the term in June of 2017.
Trump tweets about the "witch hunt"

May 2017: 3 times
June 2017: 5 times
July 2017: 6 times
Oct 2017: 1 time
Dec 2017: 2 times
Jan 2018: 1 time
Feb 2018: 3 times
March 2018: 2 times
April 2018: 9 times
May 2018: 20 times
June 2018: 22 times

— David P Gelles (@gelles) June 23, 2018
The panic appears to correlate with the FBI raid on Trump's longtime fixer and personal lawyer Michael Cohen in early April. Since then, news reports have indicated that Mueller's office is attempting to persuade Cohen to give them information on possible crimes by Trump.
During that same time period, Trump also issued pardons to figures like convicted perjurer Scooter Libby and campaign finance felon Dinesh D'Souza. The pardons showed figures like Cohen and indicted Trump campaign manager Paul Manafort that they could receive a treat for keeping their mouths shut.
Trump has even floated the possibility of pardoning himself.
Brennan, who served as the head of the CIA from March 2013 to January 2017, took note of Trump's frenzied tweeting habit, and remarked, "Your fear of exposure is palpable. Your desperation even more so."
He then rhetorically asked, "When will those of conscience among your Cabinet, inner circle, and Republican leadership realize that your unprincipled and unethical behavior, as well as your incompetence, are seriously damaging our Nation?"
Previously, Brennan has expressed concern that Russia "may have something" on Trump and calledhim out for his "small, petty" behavior stemming from his panic over the Russia probe.
Trump is worried. His attacks have increased as convictions and indictments have mounted. But despite Trump's best efforts at obstruction, the investigation has continued and revealed malfeasance at the highest levels of his campaign.
Brennan's assessment of the "palpable" fear from Trump is no doubt shared by millions of people across the country and the world — including those investigating Trump.
Published with permission of The American Independent.