Former Clinton Media Director Growing Resistance Radio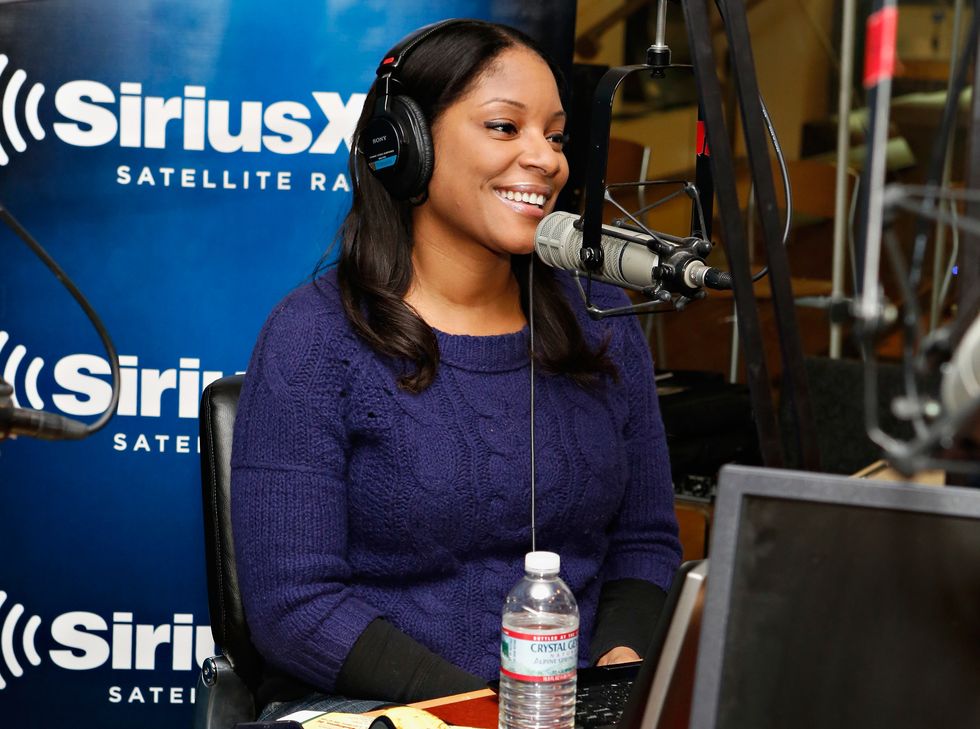 Reprinted with permission from Alternet.
Less than a month after Donald Trump's inauguration, Hillary Clinton's director of progressive media began her new venture: creating a crucial space for the resistance amid a fundamental political shift.
Zerlina Maxwell is the director of progressive programming for SiriusXM, which claims an audience of 51.6 million people each week, and a subscriber base of 25.8 million who have access to its 135-plus stations. Maxwell oversees six progressive talk radio shows at Sirius, including Cenk Uygur's The Young Turks, the Thom Hartmann Program and Make It Plain with Mark Thompson. All progressive programs at Sirius are three hours long, allowing each panelist ample time to tell their stories.
"You literally have two minutes total to make your point on cable news," said Maxwell, a frequent guest on mainstream networks. "We pride ourselves on being able to get into the details."
One of Maxwell's main priorities is growing her base by providing listeners with the tools to start difficult conversations.
"People do agree with progressive values, they just don't realize it," she explained. "If you feel like people should have access to health care even if they don't make a lot of money; if you are horrified by images of police brutality. We can come to [feel] a sense of empathy for other people."
"One of the biggest weeks we had was the week after the Women's March [in January]," she told AlterNet. "I think [it's] what distinguishes how we view inclusion, and intersectional identity."
As Pride Month came to a close, AlterNet visited SiriusXM for a live taping of Michelangelo Signorile's "Queer In Trump's America," with panelists Alex Berg, Danielle Moodie-Mills and Xorje Olivares.The panel focused on the wide range of challenges for those who identify with multiple marginalized groups.
Berg, a Huffington Post reporter, covered the Women's March after many months of Trump rallies.
"When I was there, there were women from all different corners of America who were there because they felt activated by all different aspects, I think, of the resistance and of Trump's mysogyny, so I was definitely heartened to see women who didn't feel like they were feminists, or even wanted to go near the word 'feminism,' who, you know, finally felt compelled to show—"
"And of course transgender women [were] elevated and on the stage and part of the movement," Signorile cut in.
"Absolutely," Berg agreed.
On the other hand, Moodie-Mills touched on the divisions within the LGBTQ community that existed long before Trump came along.
"I don't ever want people to pretend that the LGBTQ community like, you know … is all rainbows and sprinkles, like, legit, but like, it's also really racist — and misogynistic and transphobic."
And even LGBTQ people can be, as Olivares later noted, anti-immigrant.
"I'm always reminded of this time when this whole [presidential] campaign first started," he said. "I went to go to a friend or acquaintance's apartment, a gay acquaintance's apartment… it was the first Republican debate — and we had a Trump supporter come in, a gay Trump supporter."
To their surprise, the party-goer did not show disdain for Trump's signature wall talk and mass deportation plans.
"He was just saying, 'You know, I think that's true, I think these Mexicans just don't know what the hell they're doing and I think if they really want to be part of this country, they need to learn English and realize this is not a place for them,'" Olivares recalled.
Listen:
Watch:
Alexandra Rosenmann is an AlterNet associate editor. Follow her @alexpreditor.
This article was made possible by the readers and supporters of AlterNet.
Header image source.