Former Connecticut Governor Rowland Guilty Of Violating Federal Campaign Laws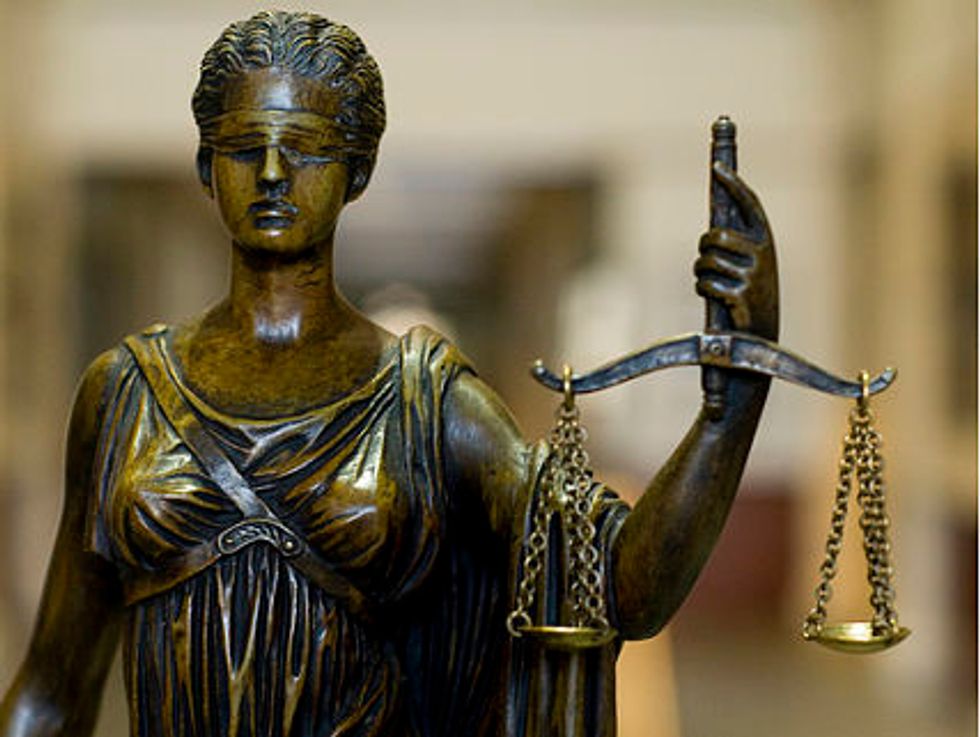 By Edmund H. Mahony, The Hartford Courant
NEW HAVEN, Conn. — Former Connecticut Gov. John R. Rowland, a political rising star who crashed a decade ago in a corruption scandal, fell again Friday when a jury in federal court found him guilty in a low-rent scheme to collect secret paychecks from rich Republican congressional candidates.
After deliberating about seven hours over two days, the jury convicted the 57-year-old, three-term governor of conspiracy, two counts of falsifying records in order to obstruct an investigation, two counts of causing false reports to be filed with the Federal Election Commission and two counts of exceeding campaign contribution limits.
After spending much of his life on billion-dollar government-spending deals — he was first elected a state representative at age 23 and also has served as in Congress — Rowland likely will return to prison for hiding $35,000 in consulting fees from long-shot 2012 candidate Lisa Wilson-Foley.
Rowland was accused of conspiring to violate and obstruct federal campaign reporting laws by concealing his role as a paid consultant in one congressional campaign and trying to obtain a secret paid position advising another.
Rowland's lead defense lawyer, Reid Weingarten, devoted much of his 90-minute summation Thursday to chipping away at nine days of government evidence. As he concluded, he stopped just short of presenting Rowland as a victim.
"What this case is about is two really, really, really wealthy people who wanted to buy congressional seats, one for himself and one for his wife," Weingarten said.
Weingarten said Mark Greenberg, the well-to-do real estate investor running for Congress on his own, misrepresented a consulting proposal Rowland made to him for political reasons.
Brian Foley, the owner of a nursing home chain who was supporting the campaign of his wife, Wilson-Foley, misrepresented the consulting agreement he approved and signed with Rowland in a cynical — and successful – attempt to win leniency for himself for criminal behavior of his own that could have sent him to prison for 40 years, Weingarten said.
The government accused Rowland of drafting a phony contract with Mark Greenberg's 2010 campaign for Congress in the state's 5th District. Rowland was accused of trying to conceal his role by asking Greenberg to pay him through a nonprofit animal shelter. Greenberg rejected the offer, in part because Rowland wanted nearly $800,000 over more than two years.
Two years later, when Wilson-Foley ran for the same seat, Foley testified that he offered Rowland a similar deal for $5,000. Rowland would be paid as a nursing home consultant while working for the Wilson-Foley campaign.
For months, Foley defended Rowland's contract with Apple as valid, saying the former governor provided substantial advice to the nursing home chain. But earlier this year, Foley changed his position after agreeing to take a relatively lenient plea bargain agreement with the government in return for cooperating with authorities.
Weingarten argued Thursday that Foley falsely accused Rowland in order to obtain forgiveness from potential obstruction of justice charges he faced and a long list of potential campaign fundraising violations by him and members of his family.
The defense and government disagreed on all points, including why Rowland tried to keep his consulting agreement with Foley a secret.
Rowland had to keep his political work secret, prosecutor Christopher Mattei said, because the bribery conviction that forced him from office in 2004 and later resulted in his imprisonment made him politically toxic. Any candidates who hired him and publicly reported his salary on reports to the Federal Election Commission could expect to have their judgment questioned.
Mattei said Rowland's most valuable and salable skills were his enormous political skill, his strategic political vision and his intimate knowledge of the state's 5th Congressional District, where both Greenberg and Wilson-Foley ran. But, he said, Rowland knew he could tank any candidate who hired him.
Photo: Scott* via Flickr