Former GOP Attorney General Rips Trump's Politicized Justice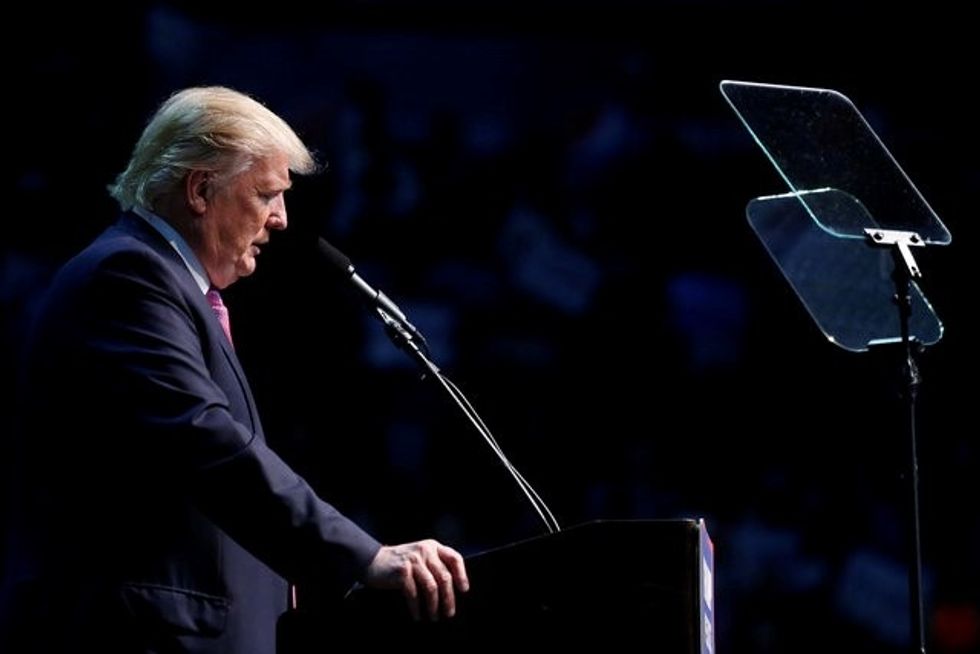 Reprinted with permission from AlterNet.
Alberto Gonzales, the former Bush administration attorney general, on Wednesday slammed Donald Trump for attempting to use the United States' legal apparatus to prosecute two of his political rivals, the Washington Post reports.
Tuesday, the New York Times reported that Trump asked former White House counsel Don McGahn to file charges against former secretary of state Hillary Clinton and former FBI directory James Comey earlier this year.
Gonzales called that report "a very, very serious situation."
"We live in a democracy, and you don't go after political rivals," Gonzales explained. The former attorney general explained that even if a president's political opponents deserve to be investigated, "you do so very, very carefully, because of possible allegations that you're doing something, you're going after your political rivals for no reason whatsoever."
Gonzales later acknowledged Trump doesn't appear to have acted on his desire to investigate Clinton and Comey.
"My sense is this president often says things that reflect frustration and maybe a little bit of desperation, but nothing really comes of it," he said.
Watch the video below, via CNN:
"We live in a democracy, and you don't go after your political rivals," says former US Attorney General Alberto Gonzales, explaining why Trump's demands for the DOJ to prosecute his rivals is wrong https://t.co/kZTzh0c77Xpic.twitter.com/mNEBaHGVLk

— New Day (@NewDay) November 21, 2018
Elizabeth Preza is the Managing Editor of AlterNet. Follow her on Twitter @lizacisms.