Former Playboy Model (And Trump Mistress) Sues Fox News For Defamation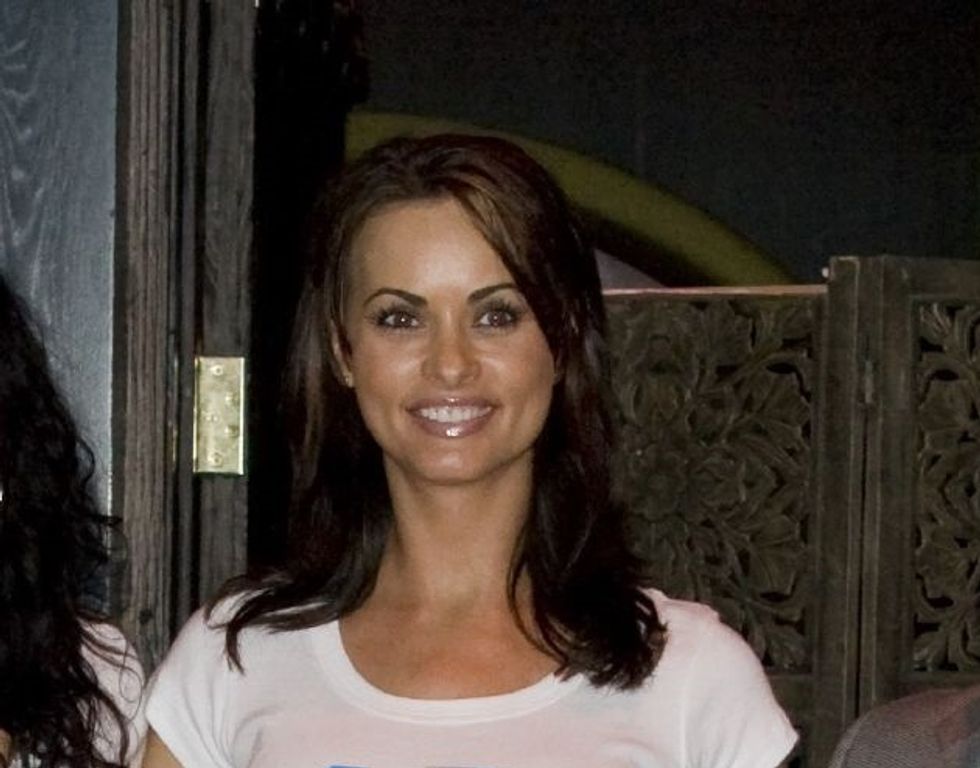 Karen McDougal — a former Playboy model who Donald Trump paid to keep quiet ahead of the 2016 election — filed a lawsuit on Thursday against Fox News, accusing one of its hosts of defamation, the New York Times reported.
McDougal claims the host, Tucker Carlson, defamed her when he said she "approached Donald Trump and threatened to ruin his career and humiliate his family if he doesn't give them money."
Carlson accused McDougal of "extortion" and said she demanded "ransom" from Trump. "No matter which version of Trump's statements one believes, Trump never once claimed that he was extorted" McDougal's lawsuit reads, according to the Times' report.
McDougal, for her part, was paid $150,000 by the National Enquirer for the rights to her story of an alleged affair with Trump.
Audio recordings seized from Trump's former personal lawyer Michael Cohen show Trump gave the National Enquirer that $150,000 to ensure the outlet would buy the rights to her story but never publish it — effectively killing the story. It was a practice the National Enquirer conducted multiple times for Trump, including when it killed the affair allegation story from adult film actress Stormy Daniels.
The hush money payments to McDougal led Cohen to plead guilty to campaign finance violations — for which he is currently serving jail time. Trump is named as "Individual-1" in that guilty plea.
---
Update: In an email statement Thursday afternoon, a Fox News spokesperson declined to speak at length about the lawsuit, but said the network would "vigorously defend Tucker Carlson against these meritless claims."
Published with permission of The American Independent Foundation.