Former Whitewater Prosecutor Says Cohen Seems 'Desperate'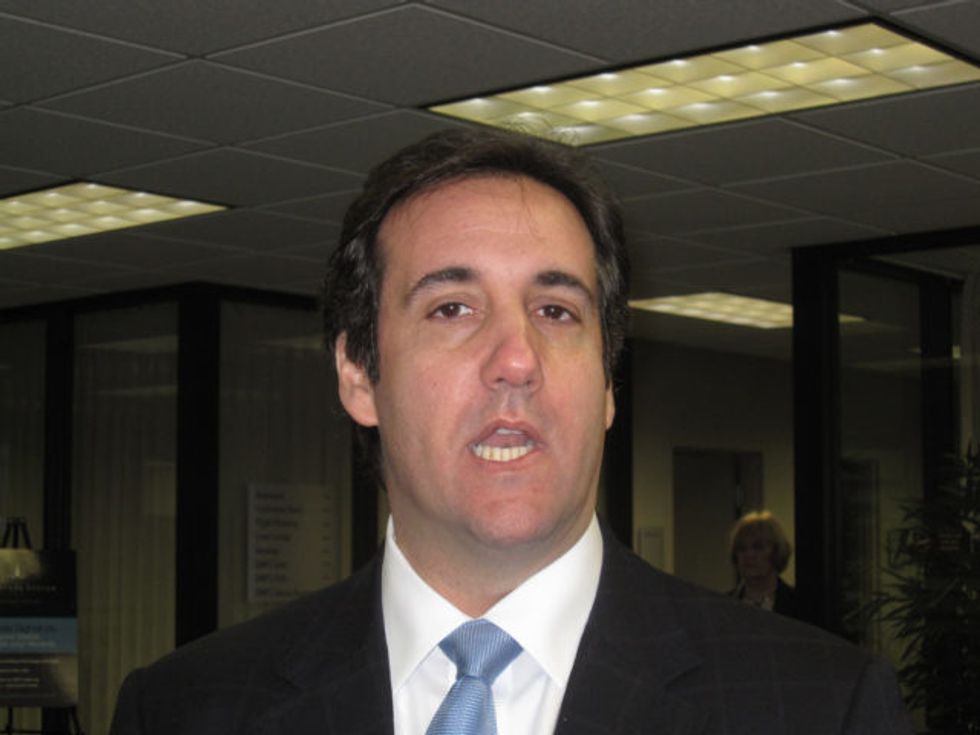 Reprinted with permission from AlterNet.
Solomon Wisenberg, former Whitewater deputy independent counsel during the Clinton scandal, believes Michael Cohen is behaving like a person in serious legal trouble.
President Donald Trump's former lawyer and fixer has been on a media tour that finds him distancing himself from the president and his attacks on the American intelligence community.
Solomon discussed what could be behind Cohen's new posture during a Monday CNN appearance.
"Well, he seems to be sending a signal that he wants some kind of assurance from the president or the president's spokespeople that he will be taken care of down the line – will be defended or maybe pardoned or something like that," Solomon said.
The attorney continued by questioning why he's behaving in "such an almost desperate way."
"To me, the only conclusion is that he's got a lot of exposure – what we in the white collar defense field call criminal exposure," Solomon concluded.
Watch the clip below.
Chris Sosa is the Senior Editor at AlterNet. His work also appears in Mic, Salon, Care2, Huffington Post and other publications. Follow him on Twitter @ChrisSosa.