Four Arrests In Drug Probe Of Hoffman Death
@AFP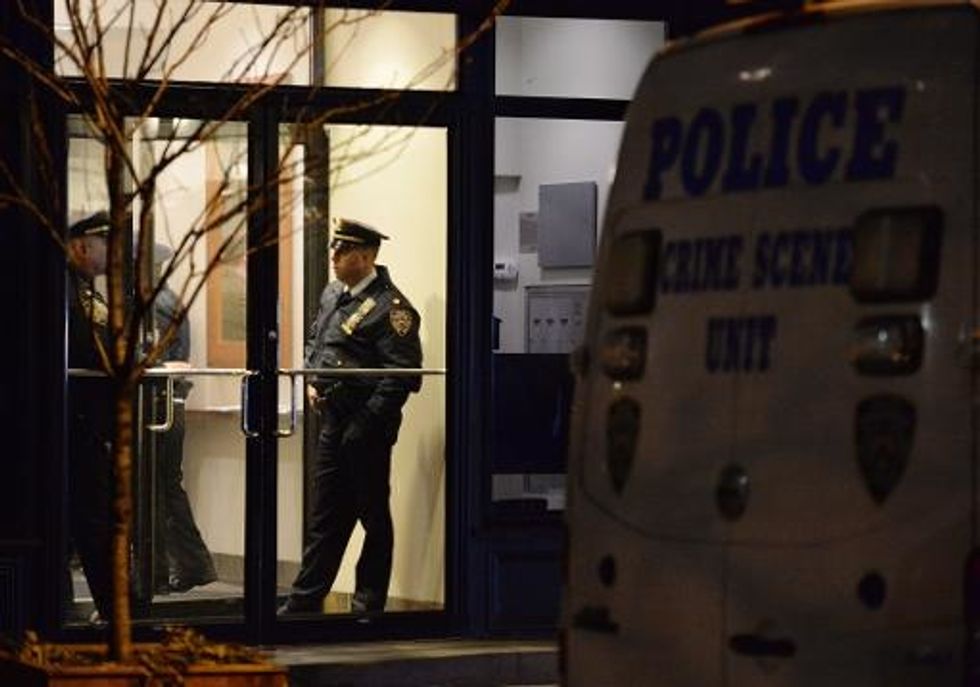 Washington (AFP) – U.S. police investigating the apparent drug overdose death of actor Philip Seymour Hoffman arrested four people Tuesday night with more than 350 bags of heroin, the New York Times reported.
Three men and a woman were arrested in a search of three Manhattan apartments. Investigators recovered the bags of heroin inside the apartments, the paper said, quoting a law enforcement official.
The Times said information stemming from the investigation into Hoffman's death led them to the building, the official said.
Hoffman died on Sunday in an apparent heroin overdose, with a needle found stuck in his arm.
Also Tuesday, police said heroin found in Hoffman's apartment did not contain fentanyl, a powerful additive that has been tied to 22 recent fatal overdoses in Pennsylvania.
The city medical examiner had not yet reached a definitive cause of death for the award winning actor, who was 46 and had three children. He was hailed by many as the finest character actor of his generation.
Police said he was found on the bathroom floor, wearing shorts and a T-shirt, in the apartment he rented at 53 Bethune Street in the West Village.
According to U.S. media, at least 50 envelopes of heroin littered the $10,000 (7,400 euros) a month rental.
AFP Photo/Stan Honda