If Four Atlantic City Casinos Close In September, Then What?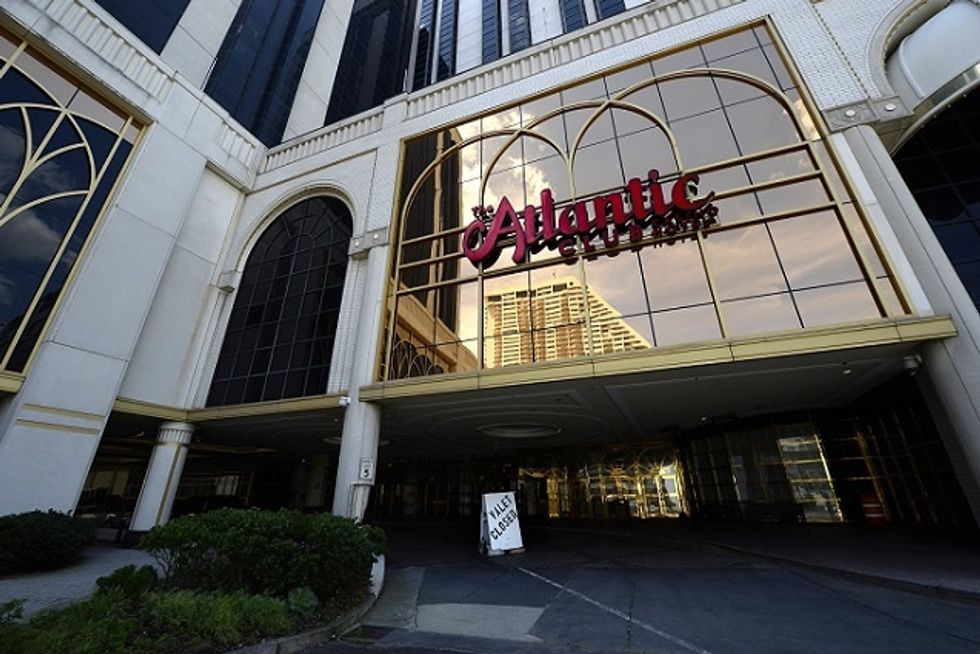 By Suzette Parmley, The Philadelphia Inquirer
ATLANTIC CITY, N.J. — This resort town faces the prospect of having four major vacancies on its famed Boardwalk come mid-September.
The grim reality sank in July 14 when Trump Plaza issued layoff notices and targeted Sept. 16 as the date to cease operating as a casino.
Perception is reality in tourism, experts say, and the Boardwalk is synonymous with Atlantic City. How will four hulking, empty buildings sit with visitors — especially at night — and will they impede tourism when Atlantic City needs it the most?
"When an area goes dark, and there are increased vacancies, it generally sends out more than a subtle message that things are not promising on the horizon," said Don Moliver, dean of the Leon Hess Business School at Monmouth University.
In addition to Trump Plaza's shuttering, the Atlantic Club closed in mid-January. Revel and Showboat are on the bubble. Both casinos threatened to close if they do not find a buyer by summer's end.
City and tourism officials are pondering what else could go in the spaces they occupy. The city stands to lose about a third of its property tax revenue — about $75 million — if all four casinos go dark.
"It's a significant hit," Mayor Don Guardian said on Friday. He said groups were looking at the Atlantic Club for possible non-gaming uses. Revel, he said, because of its size at 6.3 million square feet, "should stay a casino."
But there's no guarantee that will be Revel's future.
Atlantic City gambling demand has fallen to a point where there isn't enough to support the existing casinos. So, some of them must close.
The Boardwalk measures 3 miles in length. The Atlantic Club, near the southern end, has been dark since closing Jan. 13, along with its 801-room hotel.
At 39 stories, Trump Plaza sits on the 50-yard line of the Boardwalk with a casino and two towers having a combined 906 rooms. Revel and Showboat are on the northern end.
"People generally buy income-producing properties on the basis of anticipated future benefits, so when they see vacancies, it does not inspire confidence," Moliver said. He said vacancies could also affect future rents as tenants negotiate better terms.
City officials have begun exploring ideas for other uses of the casinos, such as retail, restaurants, housing, or classrooms, so they could still generate tax revenue for the ailing resort city.
"Of course, we'd like to see the buildings remain open and generating an economic benefit to the city and the state, but we won't speculate on how they should be used," said John Palmieri, executive director of the Casino Reinvestment Development Authority, which must approve any changes in how casino buildings are used.
Richard Stockton College has expressed interest in opening a "Stockton District" at one of the casino sites, and developing a full campus in Atlantic City.
"The changing landscape in A.C. makes it more important than ever to diversify the economic base in Atlantic City, as well as provide four-year degree and higher educational opportunities for the many employees being displaced," Stockton president Herman Saatkamp said in a statement Wednesday. "A college campus complete with housing and surrounding businesses would be a significant asset to these needs."
Like the Atlantic Club, the three other casinos also have attached hotels. Some say operating them strictly as hotels would play into the resort's strategy of going after mid-week conventions, and rooms are in high demand in the summer.
As of Monday, owners of both Revel and Showboat said they were still shopping for buyers. The Mardi Gras-themed Showboat has 24 floors and 1,329 rooms. Revel, barely two years old, has 57 floors and an entrance facing the ocean — presenting a unique opportunity for developers.
With undeveloped land at a premium in Atlantic City, and the city's housing stock limited and dated, Israel "Izzy" Posner at the Lloyd D. Levenson Institute of Gaming, Hospitality and Tourism in Galloway said he could see Revel's 1,400-room hotel converted into luxury condominiums or apartments.
The casino has a bankruptcy auction scheduled for Aug. 7. If there is no buyer, it will close Sept. 1.
"Revel offers magnificent views from all rooms," Posner said. "That would complement other diversified growth options in A.C., including the very real interest by Stockton in an Atlantic City campus."
Not so fast, said developer Carl Dranoff, who focuses on urban development projects. Dranoff has developed residential buildings throughout Philadelphia and the surrounding region. He had looked at Atlantic City from 2000 to 2007 for possible ground-up residential projects.
"This is uncharted territory," he said Friday while having dinner in Margate with his wife. "There are not a lot of examples of the repurposing of failed casinos."
He added: "It's a very complicated question with a lot of complexities. One of them is the shape of the building. Many hotels adapt well for residential use because of the plumbing, the windows are in the right places, and the shapes of the building usually have double-loaded corridors, which are efficient for residential reuse.
"But one also has to consider the cost of reconstruction, which depends on whether the large public spaces [in the casinos] can be turned to productive use," he said. "Then there's market considerations pertaining to taxation, and the availability of incentives to buyers comparable to other locales."
With too many casinos now around it in surrounding states, Atlantic City has to find new income sources and replace the tax revenue it's about to lose. Revel, Showboat, Trump Plaza and Atlantic Club combined paid about $75 million in property taxes last year, nearly a third of the city's $250 million annual budget.
Mohegan Tribal Gaming Authority, which owns Mohegan Sun Casino in Connecticut, made the leap in 2012 to co-own Resorts, a small casino which sits next to the Taj Mahal. MTGA added Margaritaville, a $35 million dining and entertainment complex, last year.
"Unfortunately, it's been death by a thousand cuts," CEO Mitchell Etess said of the city's struggles. "First came Foxwoods in Connecticut, then Delaware, then New York and Pennsylvania, and now, Maryland. The market hasn't reacted to (competition) until now. But positive things have happened to help (Atlantic City) thrive in the long run," he said. "A.C. is going to stabilize and is repositioning itself."
Visitors to Atlantic City last week said having four vacancies along the Boardwalk would be an eyesore.
Denise Malecki, 50, of Wayne, Pa., who was having dinner with her family less than two blocks from Trump Plaza, said the whole town was in trouble.
The casinos, she said, missed their chance to reinvest in the city when the gambling dollars were flowing in.
"The signs are everywhere that A.C. is no longer the destination that it was once even a few years ago," said the IT consultant, who owns a vacation home in Ocean City, N.J. "I suspect many more businesses will close."
Both Arif Shahid, 36, and his wife were laid off by Atlantic Club in January. Shahid now works 14 hours a day trolling for fares along the Boardwalk as a rolling chair operator.
"Not good for business," he said of more vacant casinos. "Hopefully, they'll get buyers."
Tourism officials are wishing for the same.
In mid-September, Miss America rolls back into town. The famous "Show Us Your Shoes Parade" along the Boardwalk is set for Sept. 13 — two weeks after Showboat, and maybe Revel, close, and just three days before Trump Plaza shuts down.
Photo: Clem Murray/Philadelphia Inquirer/MCT