Four Killed When Charter Bus Overturns In California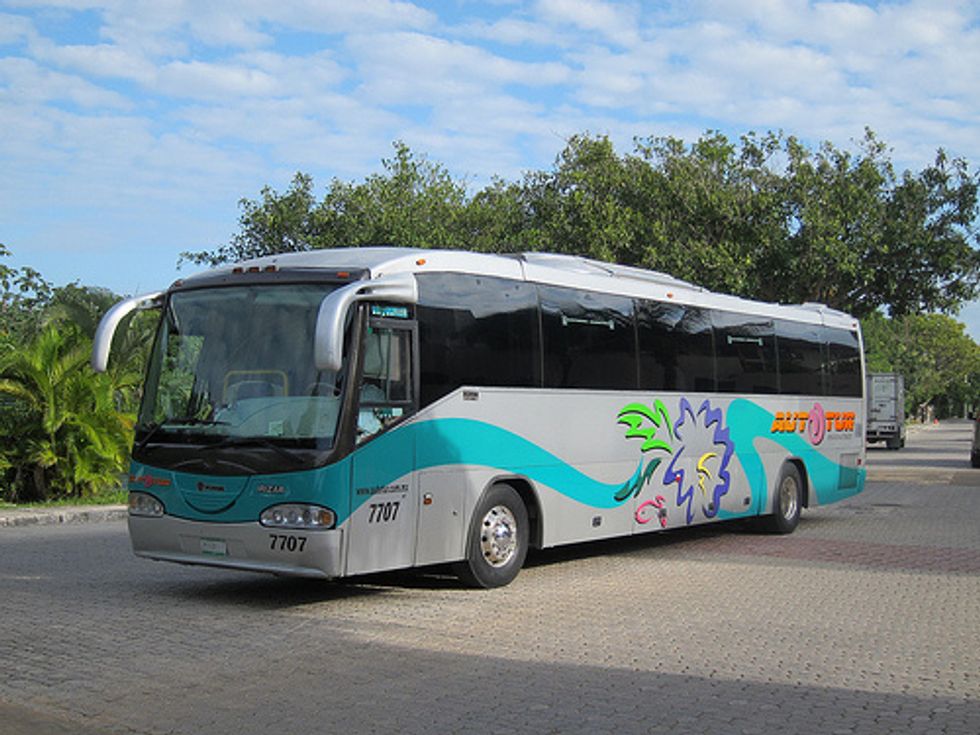 By Joseph Serna, Los Angeles Times
LOS ANGELES — Four people were killed and dozens others were hospitalized after a charter bus headed west on Interstate 10 near Blythe crashed and overturned early Wednesday when the driver tried to avoid steel pipes that were strewn on the highway from a jackknifed big rig, the California Highway Patrol said.
The crash occurred about 2:15 a.m. on the California side of the Arizona state line, between U.S. Highway 95 and Riviera Drive next to the Colorado River, Caltrans officials said.
The chain-reaction crash was set off when a big rig jackknifed and sent its load of steel pipes across lanes of the highway in both directions, Caltrans spokeswoman Terri Kasinga said.
The bus was westbound and its driver swerved to avoid hitting the pipes, causing the bus to veer off the shoulder and roll over, settling on its side about 50 feet off the road in the dirt, authorities said.
The bus was carrying dozens of passengers, four of whom died in the crash, Kasinga said. Media reports listed the total injured between 21 and 28 people, with six airlifted to hospitals. The driver of the big rig was not injured.
An eastbound Chevrolet Suburban that collided with the pipes was "heavily damaged," Kasinga said.
The bus belonged to El Paso–Los Angeles Limousine Express Inc., a low-cost charter service that shuttles passengers between major cities across the Southwest and connects to bus lines into Mexico, according to the company's website. The company was established in 1966. Company officials were not immediately available for comment.
The bus had left El Paso and made a stop in Phoenix before continuing toward Los Angeles on Wednesday morning, California Highway Patrol officials told NBC Los Angeles.
A suburban on the eastbound lanes was also involved in the crash and was "heavily damaged," Kasinga said. The condition of the SUV's passengers was not immediately known.
Photo: Stephen Rees via Flickr
Want to keep up with the latest news across the nation? Sign up for our daily email newsletter.