Fox Anchor Gregg Jarrett Charged In Airport Bar Incident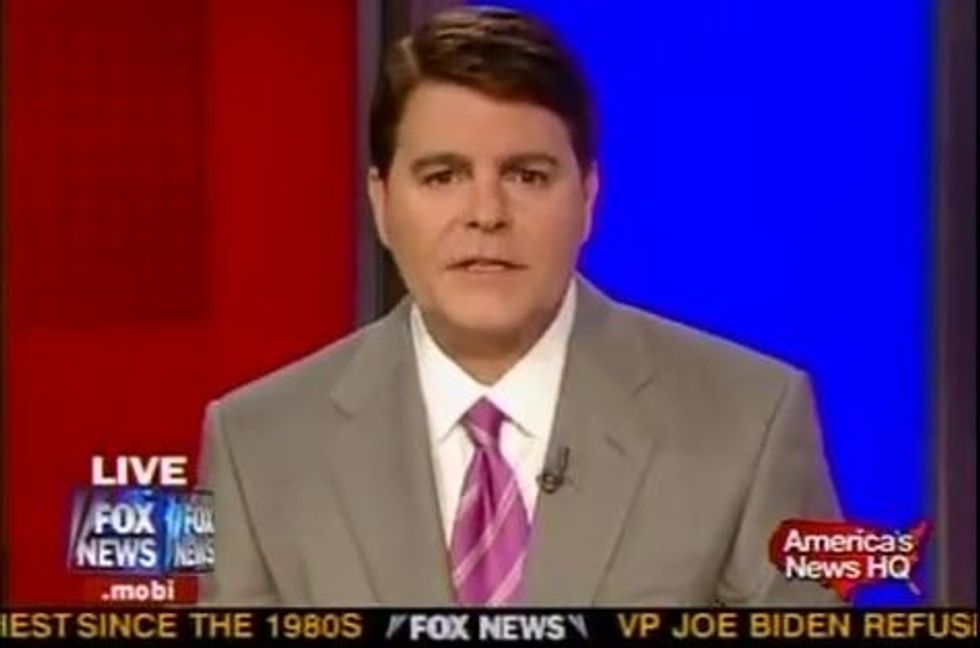 By Paul Walsh, Star Tribune (Minneapolis)
MINNEAPOLIS — Fox News anchor Gregg Jarrett, said by the network to be having "serious personal issues," has been charged with a misdemeanor following his arrest in a bar at the Minneapolis-St. Paul International Airport.
Jarrett, 59, is charged in Hennepin County District Court with a misdemeanor, obstructing the legal process, interfering with a police officer and has an arraignment scheduled in a suburban Edina courtroom for June 6.
Jarrett, a weekend co-anchor on the Fox News Channel, was arrested about 12:30 p.m. Wednesday at Northern Lights Grill in the main terminal, said airport spokesman Patrick Hogan.
Police had been called about an intoxicated man at the grill. Officers reported Jarrett refused to follow orders. Hogan said he would have more to say about the incident once airport police finished their reports.
Jarrett, who calls the New York City suburb of Larchmont home, posted $300 bond and was released from custody shortly after 1:30 a.m. Thursday, according to jail records. His jail mug shot shows him with a full salt-and-pepper beard, a different look than the typically close-shaven appearance that viewers were used to seeing.
Jarrett has yet to respond to telephone and email messages seeking comment about his arrest.
A network spokeswoman said in a statement Thursday from Fox headquarters in New York that "we were made aware late last night that Gregg Jarrett was arrested in Minneapolis yesterday and charged with a misdemeanor. He is dealing with serious personal issues at this time. A date at which Gregg might return to air has yet to be determined."
The spokeswoman added that Jarrett requested time off for personal reasons and has been off the air since mid-April.
It was about that time that Jarrett appeared on the air and was slurring some of his words and speaking in a halting manner while conducting a panel interview.
Jarrett, who earned a law degree from the University of California, Hastings College of the Law, has specialized in legal affairs reporting during much of his career. He recently covered the murder trial of George Zimmerman and the crash of Asiana Flight 214 at the San Francisco Airport.
Jarrett has been with Fox News since 2002, coming over from MSNBC.
Screenshot via Youtube