Fox Hires Hope Hicks To Serve As Communications VP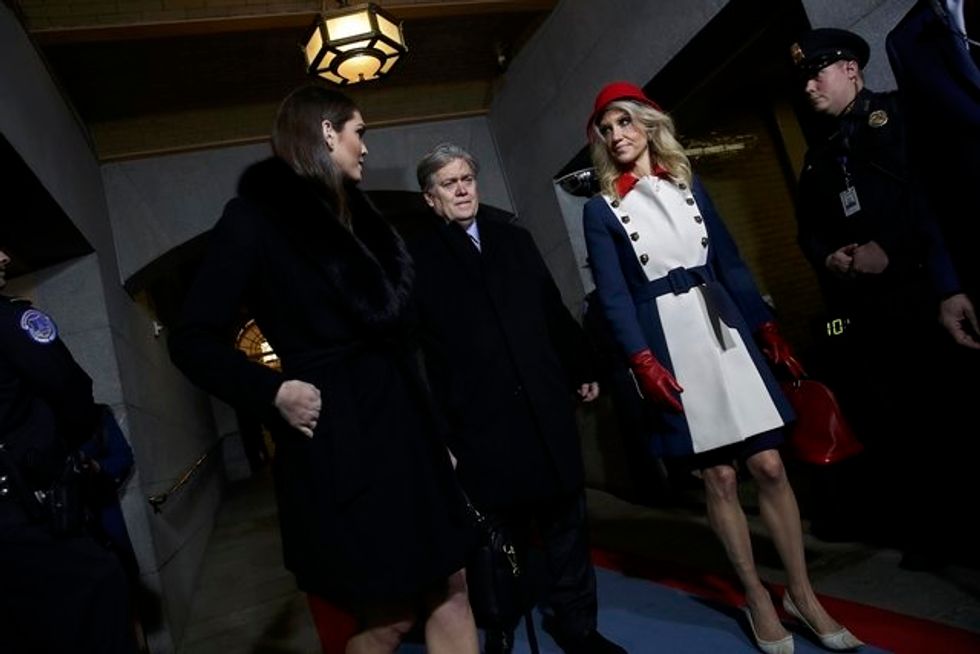 Reprinted with permission from Shareblue.
Hope Hicks, who admitted to a Congressional committee that she lied on behalf of Trump, has been hired by Fox to be their chief communications officer.
The move carves out a pathway for the Trump administration and Fox to work together to push lies and attacks.
Angelo Carusone, president of the media watchdog group Media Matters for America, said in a release, "Hope Hicks taking a c-suite position at Fox is another reminder that Fox is not a news network, but rather a partisan propaganda operation dedicated to serving Trump's interests — and that operation is gearing up for 2020."
Hicks testified for eight hours before the House Intelligence Committee as it investigated Russian interference in the 2016 election. Hicks told the committee that she told lies on Trump's behalf as White House communications director.
Hicks was involved in the firing of then-FBI director James Comey, which the White House at the time claimed was due to his handling of the investigation into Hillary Clinton's emails.
Trump later admitted that the firing was due to the ongoing investigation into the Trump campaign's interactions with Russian operatives.
Hicks was also intimately involved in the creation of the statement from the Trump administration that flat-out lied and claimed the meeting at Trump Tower with Russians was about adoption policy.
It later emerged that the meeting was about the promise of campaign dirt on Clinton that top Trump officials, including Trump's son Don Jr. and son-in-law Jared Kushner, hoped to use in the election.
In short, the lies Hicks has told in service of Trump are of the same variety as those told by Fox News and its network of reporters, anchors, and commentators for over 22 years.
She will fit right in, much like how former Fox executive Bill Shine, who aided in the cover-up of sexual harassment at the network, has fit in as Trump's communications director. He has Hicks' old job.
There has always been little daylight between the Republican Party and Fox, particularly since Trump came on the scene. (Fox helped ease him into politics.)
Hiring a person from Trump's inner circle, who aided and abetted his repeated lies, is a perfect match.
Hicks, Fox, and Trump are an alliance in which no lie is too big or outlandish.
Published with permission of The American Independent.