Fox-Inspired Durham Probe Of Russia Investigation Fizzles Out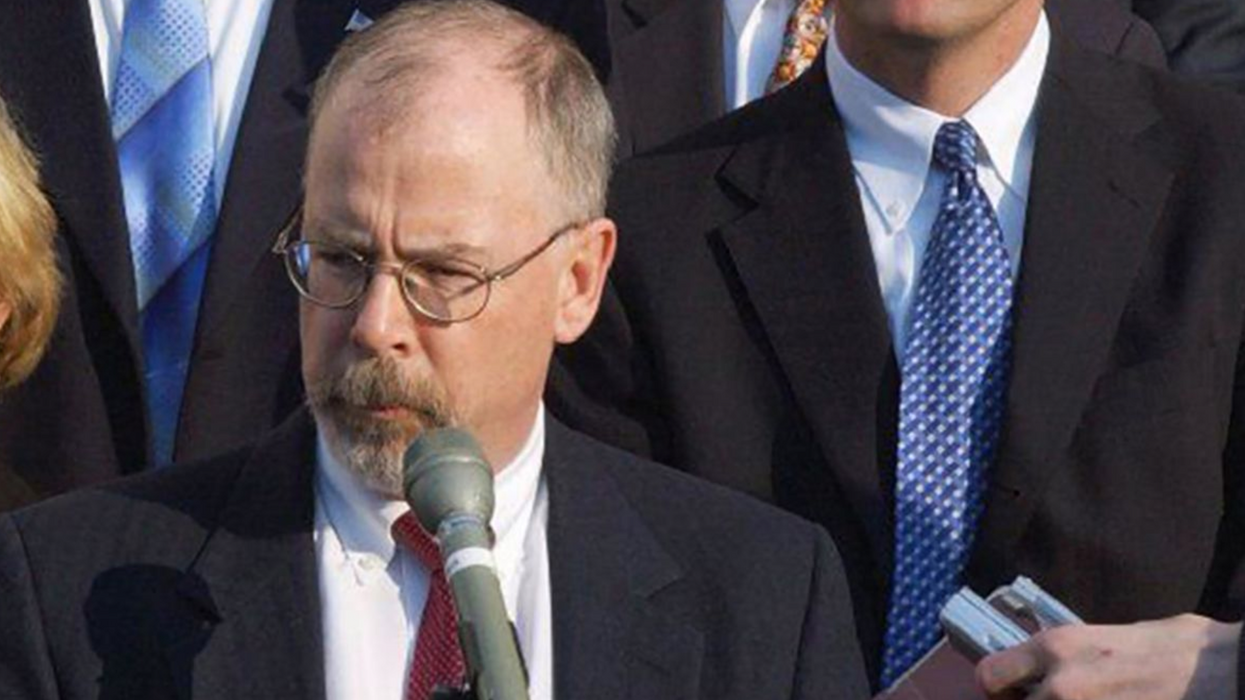 Fox News spent years smearing the Justice Department investigation into Russian interference in the 2016 election as a criminal conspiracy by Obama administration officials and the "deep state" against Donald Trump. The network's campaign ultimately spawned a sprawling probe by special counsel John Durham that followed up on Fox's call to "investigate the investigators." But now that investigation is reportedly coming to an end, with little to show for itself other than additional Fox content.
Durham "appears to be winding down his three-year inquiry," The New York Times reported Wednesday, noting that the grand jury he "has recently used to hear evidence has expired, and while he could convene another, there are currently no plans to do so."
The special counsel ultimately developed cases against three individuals, but as the Times noted, "he has not charged any conspiracy or put any high-level officials on trial." Former FBI lawyer Kevin Clinesmith pleaded guilty for altering a document used to justify the surveillance of a Trump campaign aide and was sentenced to probation. Durham charged former Clinton campaign lawyer Michael Sussmann with a single count of lying to an FBI agent, but he was found not guilty by a unanimous jury in May. The last remaining person on Durham's public docket is Igor Danchenko, a Russian national who contributed to the Steele dossier and goes on trial next month on charges of making false statements to the FBI.
That's a poor result for a probe that Fox hosts such as Sean Hannity had declared was necessary to target an anti-Trump conspiracy that featured an array of high-ranking public officials, including former President Barack Obama and former Secretary of State Hillary Clinton. At one point, Hannity argued that if the investigation did not result in high-level convictions, "the great American republic will disintegrate before your eyes."
Like, here's the list of government officials Fox News hoped would be investigated/arrested/jailed under the "investigate the investigators" rubric. They got... a failed charge against a lawyer no one had ever heard of. https://t.co/lqeZMBEGmW pic.twitter.com/QiL4hywrgp

— Matthew Gertz (@MattGertz) May 31, 2022
But at the same time, the probe wasn't a total loss — it provided Hannity and his ilk with a steady stream of content. I noted after the jury found Sussmann not guilty that Fox had aired more than 2,000 weekday segments that discussed Durham's investigation or the origins of the Russia probe since his May 2019 appointment, with more than 500 coming after he was named special counsel in October 2020.
The network's coverage has dwindled since then, but the damage has been done. Durham's probe fit neatly into Hannity's counternarrative, in which Trump and his associates were victims of a witch hunt and the real crimes were all committed by overzealous anti-Trump investigators. That conspiracy theory has foundered in court, and the Justice Department's inspector general concluded in December 2019 that the Russia probe was properly predicated.
Its legacy, however, will be in solidifying the GOP's turn against the FBI and the Justice Department and setting the stage for the current vein of demagoguery against the various federal probes of Trump and his allies. Hannity sought to put Trump above the law, and, at least for Republicans, he succeeded.
Reprinted with permission from Media Matters.