Fox News Anchor To Keynote Fundraiser For Right-Wing 'Training' Outfit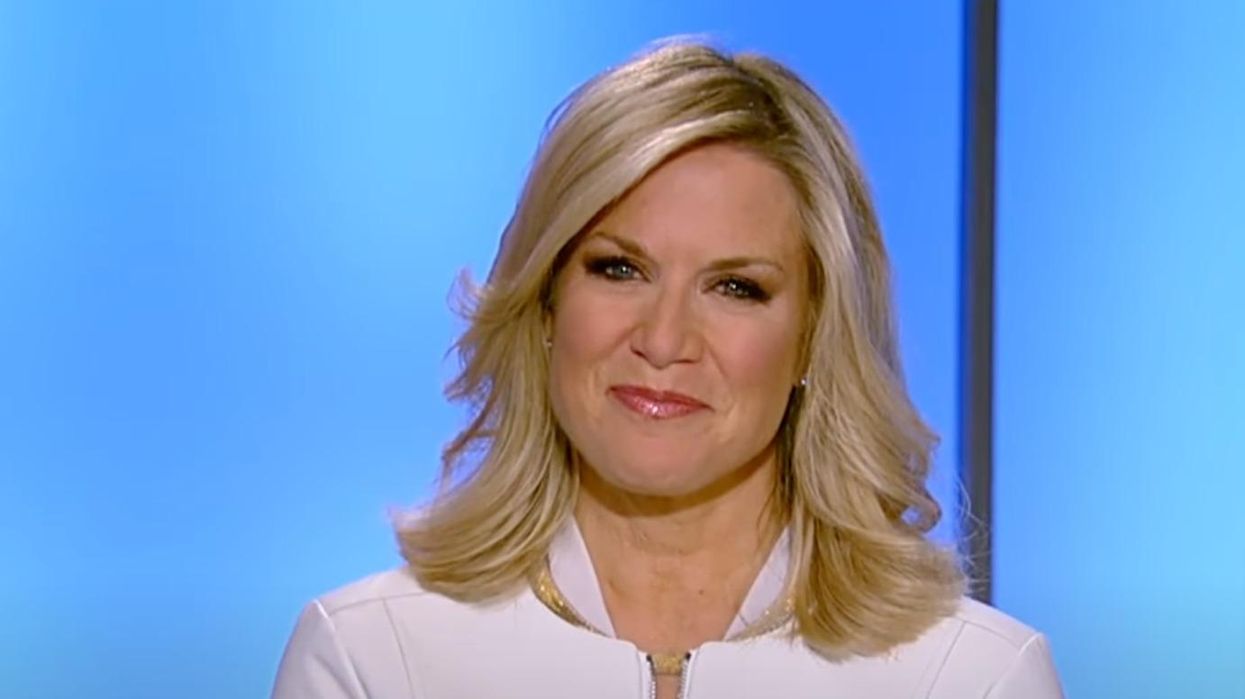 Youtube Screenshot
Fox News' Martha MacCallum, one of the network's main "news side" anchors, is scheduled to keynote a fundraiser for a Republican-aligned organization that helps train conservative leaders in Colorado.
MacCallum is the anchor of The Story with Martha MacCallum and is a regular moderator for Fox News debates and town halls. She and Special Report's Bret Baier co-anchored Fox News' coverage of the 2022 midterms. MacCallum has a history of adopting and arguing for Republican positions in the network's "straight news" coverage.
She is scheduled to be the keynote speaker at the Leadership Program of the Rockies' (LPR) Annual Retreat on February 17-18. Fox News host Pete Hegseth and network contributors Kimberley Strassel and Jonathan Turley will also speak at the high-priced event. The event will additionally featureRed Pilled America podcast co-hosts Patrick Courrielche and Adryana Cortez, who are described as telling "the stories Hollywood and the Globalists don't want you to hear."
LPR is a 501(c)(3) nonprofit organization that, as it wrote on Twitter, "trains leaders to push forward the conservative agenda." The organization, which offers training sessions and events throughout the year, was previously called the Republican Leadership Program. Its chairman is former Colorado Republican Rep. Bob Schaffer and its president is Republican consultant Shari Williams.
The Colorado Times Recorderprofiled the organization and reported that "in recent years the already conservative LPR has veered further right, selecting a number of students and featuring speakers whose public positions include not only unwavering support of Donald Trump but openly conspiratorial and bigoted beliefs." The piece by Erik Maulbetsch also noted that "approximately one-third of Colorado's Republican state legislators are LPR graduates."
Fox's Baier spoke at the event last year. In a clip of his speech posted online, Baier told the audience: "If more and more folks are like you and engaged, I think that, you know, there's real hope." Fox News anchor Dana Perino, Fox News anchor and Senior Vice President Neil Cavuto, Fox News anchor Harris Faulkner, and Fox News reporter Lawrence Jones have also spoken to the Republican-aligned organization.
MacCallum's speech is yet one more example of how Fox News helps Republican-aligned organizations on and off the air. Fox News personalities have also frequently participated in events for Republican Party politicians and organizations. It's another indication of the decimation of the network's "news side."
Reprinted with permission from Media Matters.