Fox News Announces Dismissal Of Network Star Bill O'Reilly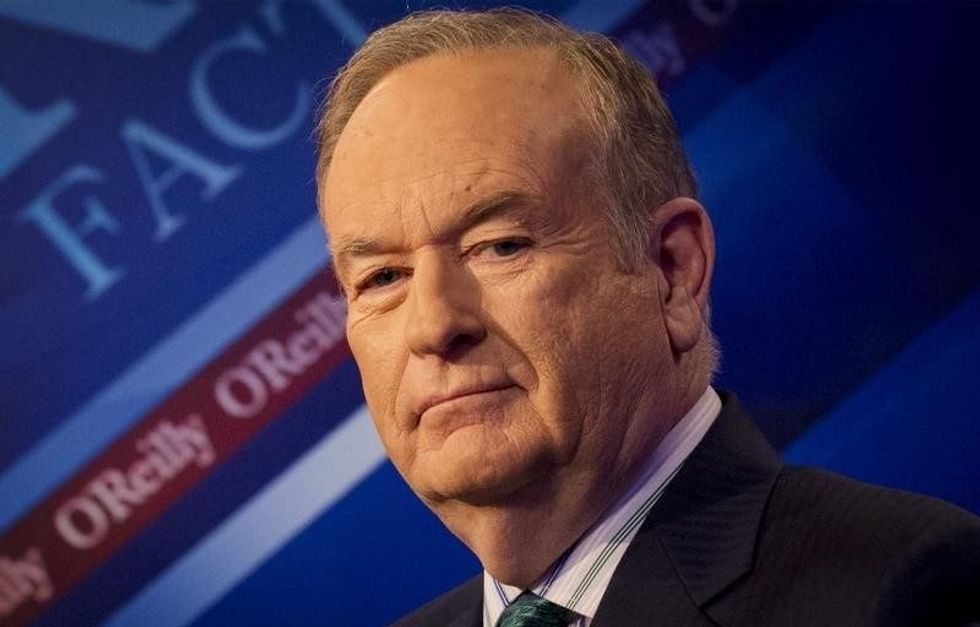 Fox News Channel today officially severed its relationship with Bill O'Reilly, longtime host of the network's highest-earning primetime program, following a spate of fresh sexual harassment allegations against him.
Rumors of O'Reilly's impending dismissal had circulated for several days. A Fox spokesperson released the following statement confirming its decision on Wednesday afternoon: "After a thorough and careful review of the allegations, the Company and Bill O'Reilly have agreed that Bill O'Reilly will not be returning to the Fox News Channel."
Responding to the Fox announcement, Media Matters for America president Angelo Carusone, who had led a successful campaign to persuade O'Reilly's advertisers into dropping his show, said that the company could no longer withstand public pressure.
"Without advertisers, Bill O'Reilly's show was no longer commercially viable. Fox News had no choice but to fire O'Reilly," Carusone said. "Accountability came from the outside, not from within. Fox News deserves no accolades, only scorn for the industrial scale harassment they have forced their employees to endure." The network ended its relationship with its founding president Roger Ailes over similar allegations of harassment last year.
The remaining question, Carusone added, is how Fox News will cope with its endemic culture of sexual harassment, which he accused network co-president Bill Shine of covering up and encouraging. Noting that Shine had recently signed a new contract with O'Reilly despite the harassment allegations, he issued a warning.
"If Fox News wants to signal that they're serious about addressing sexual harassment