Fox Poll: More Americans Believe Ford Than Kavanaugh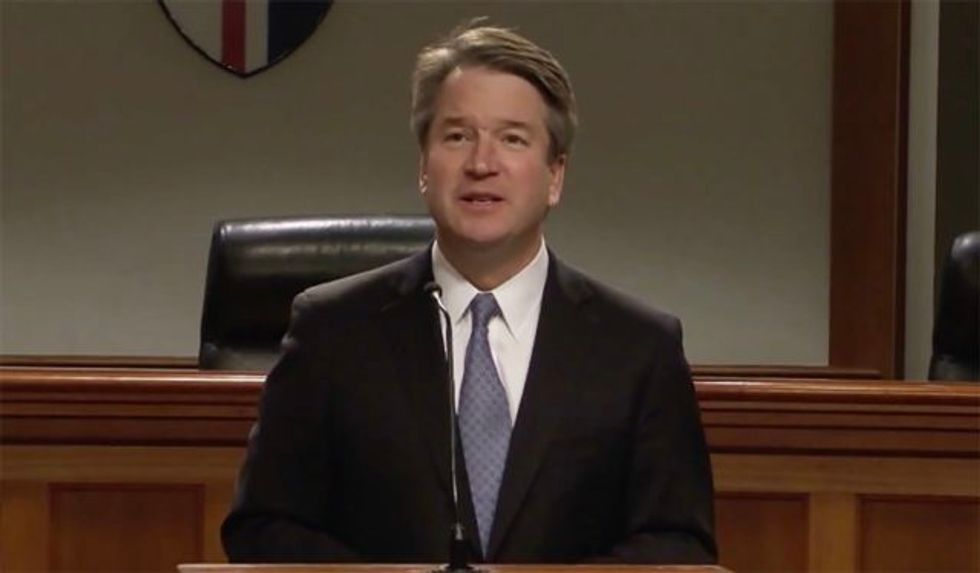 Reprinted with permission from Shareblue.
The confirmation of Trump Supreme Court nominee Brett Kavanaugh is in greater jeopardy than ever, given that more Americans believe Dr. Christine Blasey Ford's allegation that Kavanaugh sexually assaulted her than believe Kavanaugh's denial.
According to a new Fox News poll, 36 percent of registered voters believe Ford's account of Kavanaugh trying to rape her, versus only 30 percent who believe Kavanaugh's denials, and 34 percent who say they don't know.
The gap is even wider among likely voters, with 39 percent believing Ford, and 32 percent believing Kavanaugh.
Kavanaugh's yawning credibility gap compared to Ford could become even wider once Americans have had a chance to hear Ford's harrowing account in an open, televised setting. This weekend, Ford reached a tentative agreement to testify before the Senate Judiciary Committee on Thursday.
Ford told The Washington Post that Kavanaugh held her down, groped her, and tore at her clothes. During the violent assault, she said, "I thought he might inadvertently kill me."
When she tried to yell over the loud music that was playing at the time, Ford said Kavanaugh forced his hand over her mouth to silence her.
Kavanaugh has denied the accusation. Sen. Orrin Hatch (R-UT) claims Kavanaugh told him in private that he did not attend any party like the one Ford described.
The Fox poll also shows a sharp drop in support for Kavanaugh's nomination over the past month, from 45 percent to 40, while opposition to his confirmation has jumped from 46 percent to 50 percent.
This is the second poll this week to show a sharp rise in opposition to Kavanaugh; a Reuters/Ipsos poll found an 8-point jump in the span of just over a month.
That opposition could grow, as both polls were taken before Ford was viciously attacked by Trump and Republicans this week.
Republicans have engaged in a bullying campaign to force Ford to testify without an FBI investigation, and without the testimony of other witnesses. Trump has attacked Ford repeatedly, most recently trashing her for not reporting the assault when it occurred.
Kavanaugh was already among the most unpopular Supreme Court nominees in history. Now, more and more Americans are clearly saying they do not want him confirmed — and that should give Republicans pause about rubber-stamping this nomination.
Published with permission of The American Independent.