France Says It Foils Advanced Attack Plot: Minister
@reuters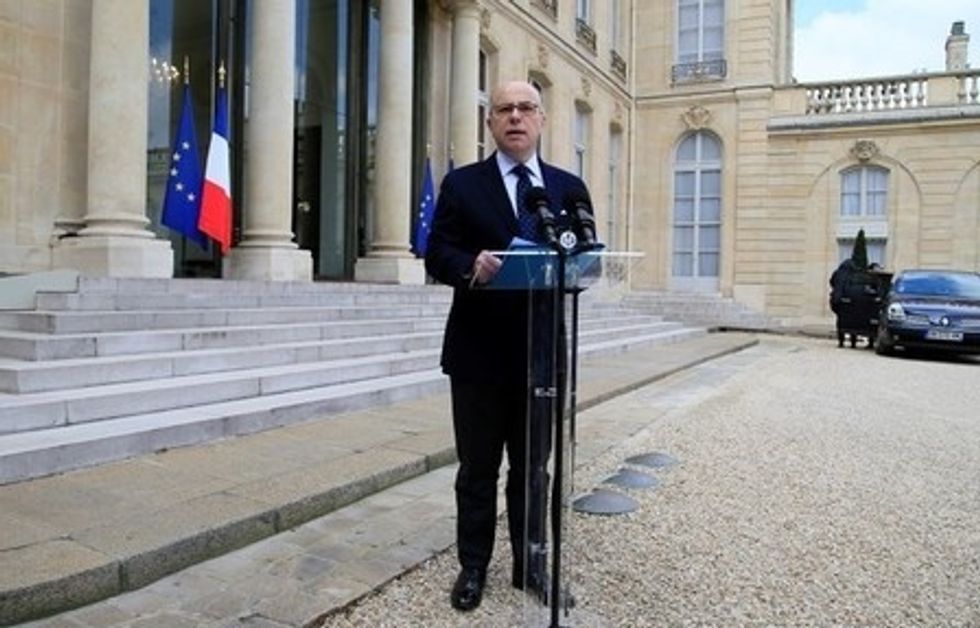 PARIS (Reuters) – A French national suspected of belonging to a militant network planning an attack in France was arrested on Thursday morning, French Interior Minister Bernard Cazeneuve said.
The arrest helped "foil a plot in France that was at an advanced stage," Cazeneuve said on Thursday night in a televised address from his ministry.
"The individual questioned, a French national, is suspected of high-level involvement in this plan. He was part of a terrorist network that planned to strike France," Cazeneuve said.
Following the arrest by the French counterterrorism service, DGSI, the agency carried out a raid on Thursday night at an apartment building in Argenteuil, a suburb in northern Paris, he said.
"At this stage, there is no tangible evidence that links this plot to the attacks in Paris and Brussels," said Cazeneuve, who was in the Belgian capital earlier on Thursday.
French radio station France Info reported that the man had been sentenced in Belgium for belonging to a jihadist network. French TV station ITele reported that explosives had been found in the man's house.
The arrest came two days after suicide bombers hit the Brussels airport and a metro train, killing at least 31 people and wounding some 270 in the worst such attack in Belgian history.
In November, 130 people were killed in Paris in coordinated attacks on cafes, a sports stadium and a concert hall. The Islamic State militant group has claimed responsibility for both the Paris and Brussels attacks.
(Reporting by Miriam Rivet, Geert De Clercq and John Irish; Editing by Sandra Maler and Peter Cooney)
Photo: French Interior Minister Bernard Cazeneuve talks to journalists after a meeting about blasts in Brussels at the Elysee Palace in Paris, France, March 22, 2016. REUTERS/Gonzalo Fuentese