France To Recognize Palestinian State Unless Deadlock With Israel Broken
@reuters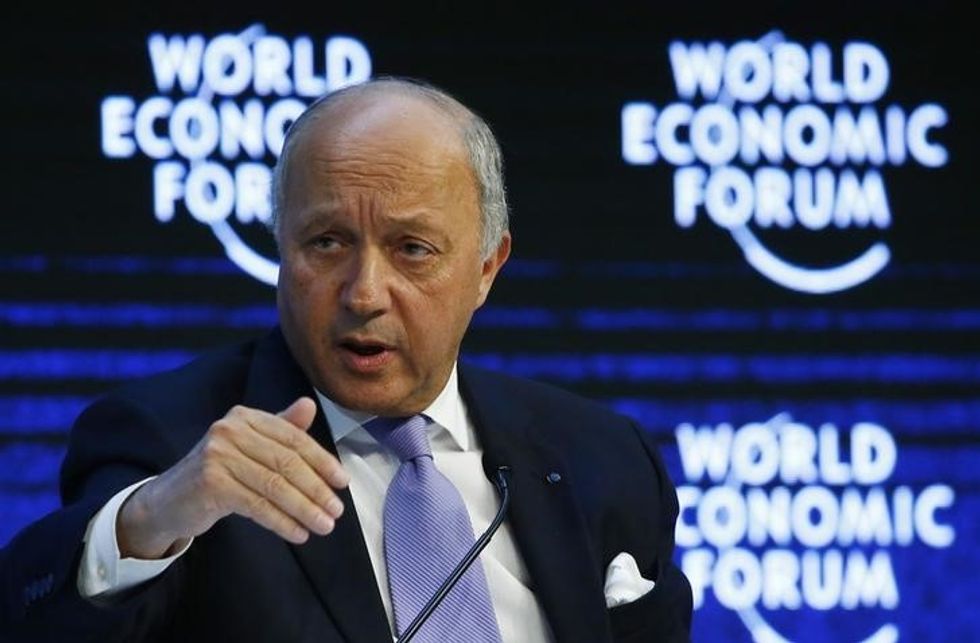 PARIS (Reuters) – France said on Friday it intended to make another push at trying to resolve the Israeli-Palestinian conflict and warned that if its efforts failed, it would recognize a Palestinian State.
"France will engage in the coming weeks in the preparation of an international conference bringing together the parties and their main partners, American, European, Arab, notably to preserve and make happen the two-state solution," French Foreign Affairs Minister Laurent Fabius said.
A French diplomatic source added that Paris intended to launch this conference by the summer.
The Middle East peace process has stalled because of differences over borders and settlements. There have been no serious moves to resume the peace talks between Israel and Palestinians.
If this last attempt at finding a solution hits a wall, "well… in this case, we need to face our responsibilities by recognizing the Palestinian state," Fabius said.
As a permanent member of the U.N. Security Council, Fabius added that France had a responsibility to try to keep up efforts to find a solution between Israel and the Palestinians.
"We see that unfortunately colonization continues and that recently, the Israeli Prime Minister went so far as to reproach the U.N. Secretary General for encouraging terrorism on the basis that he had reminded of colonization's illegality and asked that it cease," Fabius said.
U.N. Secretary-General Ban Ki-moon on Tuesday described Israel's settlements as "provocative acts" that raised questions about its commitment to a two-state solution, nearly 50 years after occupying lands the Palestinians seek for a state.
The United States, European Union and the United Nations have issued unusually stern criticism of Israel, provoking a sharp response from Prime Minister Benjamin Netanyahu and raising Palestinians' hopes of steps against their neighbour.
(Reporting by John Irish; Writing by Astrid Wendlandt; Editing by Andrew Roche)
Photo: French Foreign Minister Laurent Fabius attends the session "The New Climate and Development Imperative" during the Annual Meeting 2016 of the World Economic Forum (WEF) in Davos, Switzerland January 21, 2016. REUTERS/Ruben Sprich