Freak Los Angeles Lightning Strike Kills One, Injures Several
@AFP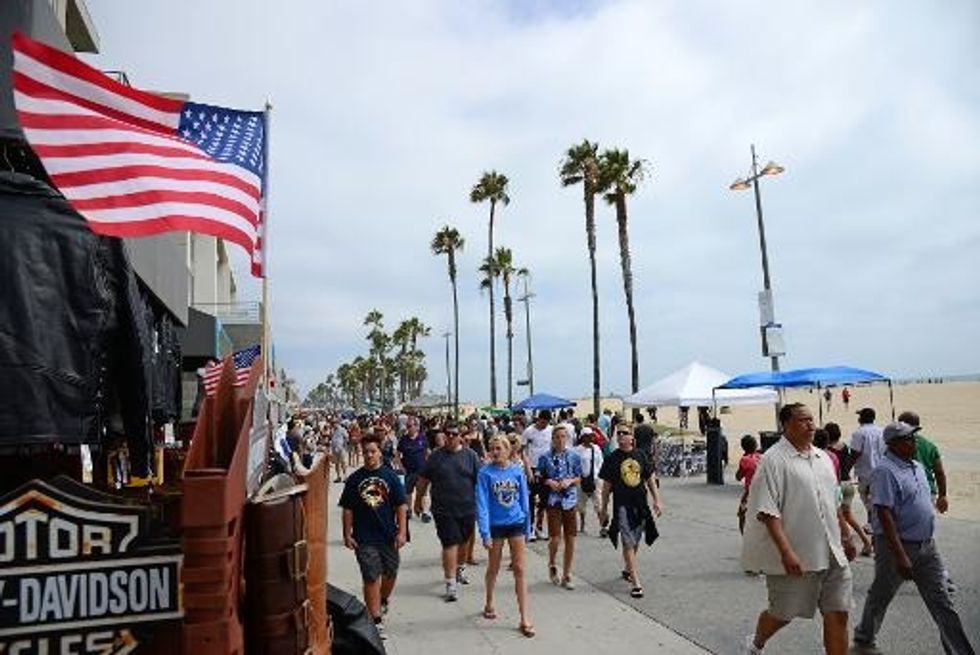 Los Angeles (AFP) — At least one person was killed and up to eight others injured when freak lightning struck the bustling Venice Beach of southern California, officials said.
The fatal victim, an unidentified man in his 20s, died as he was being rushed from the beach to the hospital after the lightning struck on Sunday, Larry Dietz at the Los Angeles Coroner's Department told AFP.
Dietz however cautioned that examiners from his office had not yet seen the body, so the exact cause of his death was unknown.
Los Angeles Fire Department spokeswoman Katherine Main earlier told AFP that seven adults and a 15 year-old were rushed to area hospitals after the lightning stuck, but would not confirm any fatality.
A second adult was listed in critical condition, Main said.
Five other people were treated on site at the beach but did not need hospital care, Main added.
According to the National Weather Service, thunderstorms struck the busy area around 2115 GMT Sunday.
Witnesses on the beach described scenes of panic as the sky darkened and lightning erupted seemingly out of nowhere, accompanied by thunder and rain.
"You could hear everybody screaming," Angelica Roquemore told The Los Angeles Times.
Roger Davis told the newspaper that his home shook and that he heard explosions. When he ran outside, his neighbor — a doctor — was administering CPR to a victim.
In a separate incident on Catalina Island, off the coast of Los Angeles, lightning struck a man and set off brush fires.
The 57 year-old victim did not suffer threatening injuries, police told The Times.
AFP Photo/Robyn Beck
Interested in national news? Sign up for our daily email newsletter!