Free Speech Or Conflict? High Court To Hear Judges Fundraising Case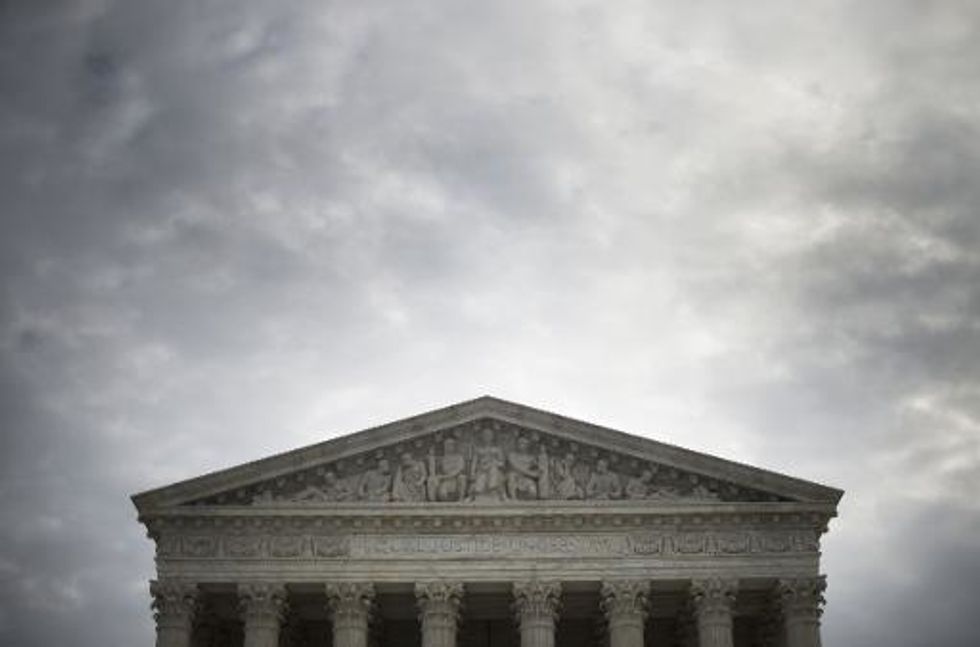 By Michael Doyle, McClatchy Washington Bureau (TNS)
WASHINGTON — Hands-on fundraising for a 2009-2010 judicial campaign in Florida's Hillsborough County is now front and center at the U.S. Supreme Court, where justices must balance free speech against judicial neutrality.
Amid escalating campaign costs nationwide, the high court on Tuesday will weigh Florida's rule that prohibits judicial candidates from directly soliciting contributions. The court's eventual answer will matter in many of the 39 states where residents appear before elected judges.
"Very significant life decisions are in the hands of these judges," noted Tracey George, a professor at Vanderbilt University Law School. "We should be particularly concerned and interested with the rules that govern how we choose (them)."
Underscoring the broader stakes, 11 states including Idaho, Pennsylvania and Washington have joined a legal brief supporting Florida's position. The organization representing the chief justices in all 50 states also backs the campaign solicitation rule.
"The restrictions on direct judicial solicitation safeguard the critical state interests in a judiciary that is impartial in both fact and appearance, and protect lawyers and litigants from potential coercion," the chief justices declared in a brief, signed by attorney Igor V. Timofeyev.
But to Lanell Williams-Yulee and her allies, the contribution solicitation ban seems a rank violation of rights protected by the First Amendment. Her strange-bedfellows array of supporters range from the American Civil Liberties Union to conservative attorney James Bopp, the longtime general counsel to the National Right to Life Committee.
While Williams-Yulee declined to comment until after the hour-long oral argument Tuesday morning, her case against Florida's direct solicitation rule is spelled out in court filings.
"It prohibits speech at the core of the First Amendment, the speech of candidates for elective office," Williams-Yulee's attorneys wrote in one brief, adding that "recusal rules prevent judges from presiding over matters in which their impartiality might plausibly be questioned, without intruding on First Amendment rights."
A graduate of the University of West Florida and the Mississippi College School of Law, Williams-Yulee had prior experience as both a prosecutor and assistant public defender when she launched a campaign for county court judge in Hillsborough County. The county includes the city of Tampa.
As part of her campaign kickoff in September 2009, Williams-Yulee signed a mass-mailed letter that asked for contributions, with recommended amounts ranging from $25 to $500.
Incumbent Judge Dick Greco Jr., easily defeated Williams-Yulee in the August 2010 balloting, winning 80 percent to 20 percent. Williams-Yulee subsequently lost a later three-way judicial race in 2012.
"I don't care how much money you have, or your color," Williams-Yulee told the Tampa Bay Times during the 2012 campaign. "I want to be fair and impartial."
Even before the 2010 election ended, though, the Florida Bar filed a complaint alleging Williams-Yulee had violated a provision in the state's 43-page Code of Judicial Conduct. The code states that "a candidate…for a judicial office that is filled by public election between competing candidates shall not personally solicit campaign funds."
Willliams-Yulee received a public reprimand and was ordered to pay $1,860.30 to cover costs.
Defenders of the fundraising restriction cite the importance of maintaining public confidence in a neutral judiciary. Illustratively, a 2007 survey by Annenberg Public Policy Center at the University of Pennsylvania found 69 percent of those asked think raising money for elections affects a judge's ruling. One quarter of state judges surveyed in 2002 said contributions influence decisions.
"States have a compelling interest in avoiding the actuality and appearance of corrupt influence," attorneys for the Florida Bar declared in a brief.
Between 1990 and 1999, judicial candidates raised approximately $83.3 million. Judicial candidates then raised a stunning $206.9 million over the next 10 years, Emory University Law School Professor Joanna M. Shepherd reported in the Duke Law Journal.
The dash for dollars is accelerating. In Florida, the three state Supreme Court justices facing retention elections last year raised approximately $1.5 million for their campaigns. The money race, moreover, has seemingly outpaced restraint efforts.
"This is the first time the court has considered regulations of judicial campaign conduct since 2002," noted Matthew Menendez, counsel for the Brennan Center for Justice's Democracy Program.
Restrictions have been challenged before, sometimes successfully.
Erlanger, Ky.-based attorney Marcus Carey, who has joined in a brief supporting Williams-Yulee, twice sought election for state court positions, including an unsuccessful 2006 bid for a Kentucky Supreme Court seat. In July 2010, the U.S. 6th Circuit Court of Appeals sided with Carey in calling the state's ban on direct solicitations overly broad.
"Judicial elections, like most elections, require money; often, a lot of it," Judge Jeffrey Sutton wrote. "Prohibiting candidates from asking for money suppresses speech in the most conspicuous of ways and, in the process, favors some candidates over others."
AFP Photo/Jim Watson